Thupten Jinpa and Alex Nunn share how we can transform our relationship to suffering.
This conversation with Dr Mark Williamson was recorded at an Action for Happiness event on 21st September 2021.
About The Speakers
Thupten Jinpa Langri (known as Jinpa) was born in Tibet and received his early education and training as a monk in South India. Since 1985, he has been principal English translator to the Dalai Lama and has translated and edited more than ten books by His Holiness. Jinpa is founder and president of the Compassion Institute, chair of the Mind and Life Institute and adjunct professor at McGill University. He is also the principal author of Compassion Cultivation Training © (CCT™), an 8-week course developed at the Stanford University School of Medicine Neurosciences Institute. He is author of A Fearless Heart: Why compassion is the key to greater wellbeing.
Alex Nunn is a passionate activist, facilitator and public speaker who promotes the connection between compassion and social change. He believes that by turning towards the feelings that come up for us around global issues, we can unlock the power to take action while also nourishing and restoring ourselves. Alex is Head of Movement Building at Action for Happiness, a regional community builder for the Earth Holder Network (a Buddhist environmentalist group founded by Thich Nhat Hanh) and an Ambassador-in-training of the Centre for Compassion and Altruism Research at Stanford University.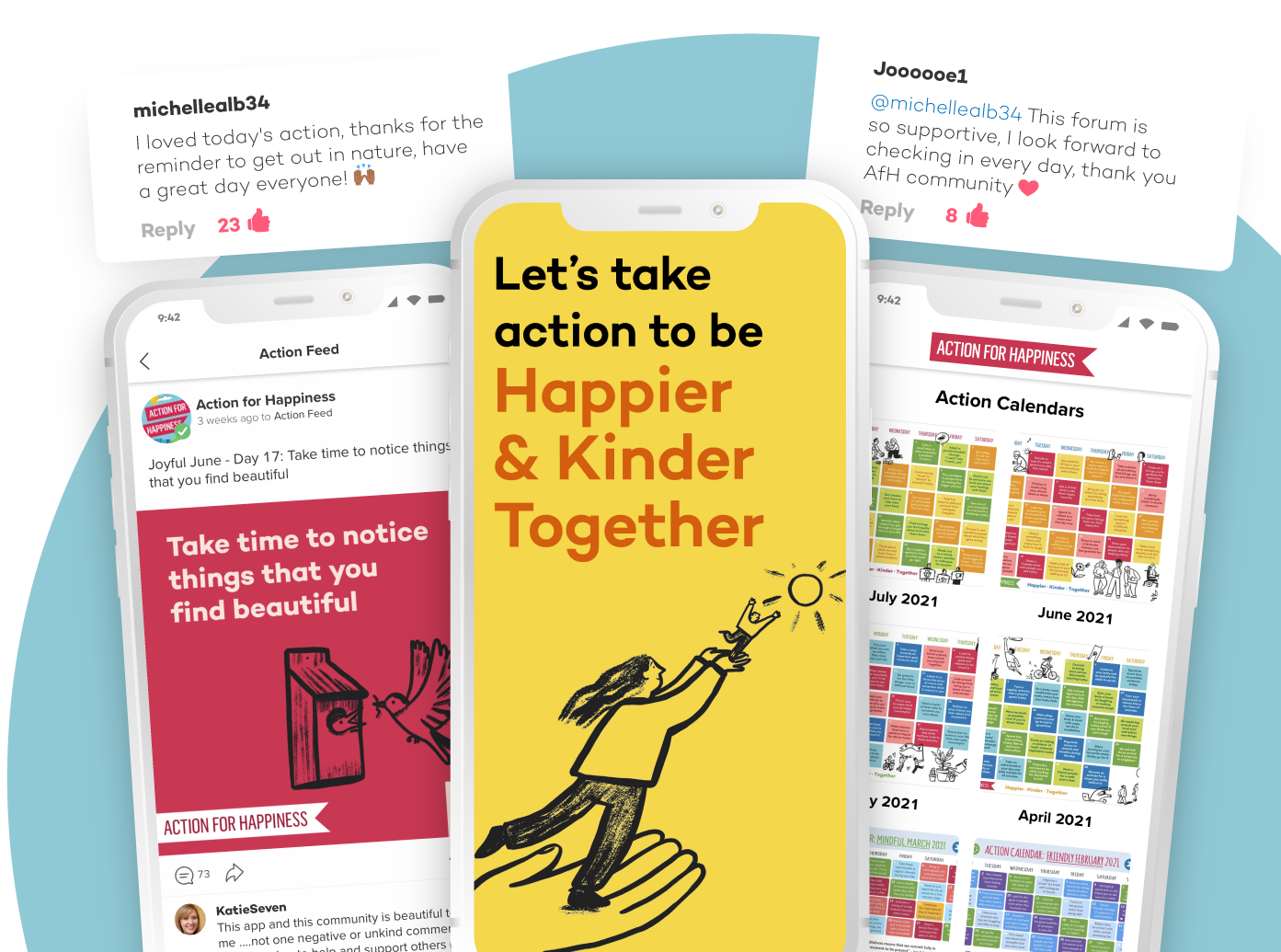 Download the FREE Action for Happiness app for iOS or Android
 Gives you friendly nudges with an action idea each day
 Sends you inspiring messages to give you a boost
 Helps you connect & share ideas with like-minded people
Image

Image