Creating The World We Want To Live In
What kind of world do we want to live in?
The book "Creating The World We Want To Live In: How Positive Psychology Can Build a Brighter Future" is about hope and a call to action to make the world the kind of place we want to live in. It hopes to provoke conversation, and gently challenge possibly long-held views, beliefs, and ideologies about the way the world works and the people in that world.
Image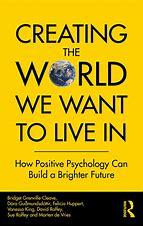 Written by eminent researchers and experienced practitioners including Vanessa King of Action for Happiness, the book explores the principles that underpin living well, and gives examples of how this can be achieved not just in our own lives, but across communities and the planet we share. Chapters cover the stages of life from childhood to ageing, the foundations of everyday flourishing, including health and relationships, and finally wellbeing in the wider world, addressing issues such as economics, politics and the environment. Based in the scientific evidence of what works and supported by illustrations of good practice, this book is both ambitious and aspirational.
The book is designed for a wide audience – anyone seeking to create positive change in the world, their institutions or communities.
You can buy the book from Bookshop.org or Amazon
www.creatingtheworldwewanttolivein.org
What people have said about the book: 
"This beautiful book informs us of the science and inspires us to apply it. It is based on the best of positive psychology, which has shown how the goal of wellbeing can be as relevant to those who are flourishing as to those who are languishing – and as relevant to education, work and public policy as to our inner private world."
Professor Lord Richard Layard, Co-Director, Well-Being Programme, Centre for Economic Performance, London School of Economics
"This is one of the best books I have read in a long time. It offers a superb developmental and contextual approach to integrative well-being. Moreover, it is a wonderful contribution to our holistic understanding of personal, interpersonal, occupational, communal, and environmental wellness. An amazing group of authors tackle contemporary issues that go beyond individual pursuits of happiness. By combining evidence with values and pragmatism, this book offers hope and actionable steps. This volume is destined to become a classic in the emerging field of integrative well-being. With great clarity and beautiful writing, the authors encourage us to align our values with our actions. I highly recommend this book to anyone interested in the well-being of present and future generations. This is a much needed corrective to efforts to define and increase well-being in individualistic ways. The value-based nature of the treatise reminds us that there cannot be wellness without fairness."
Isaac Prilleltensky, Ph.D. Professor, Vice Provost for Institutional Culture Dean Emeritus, School of Education and Human Development, Erwin and Barbara Mautner Chair in Community Well-Being, University of Miami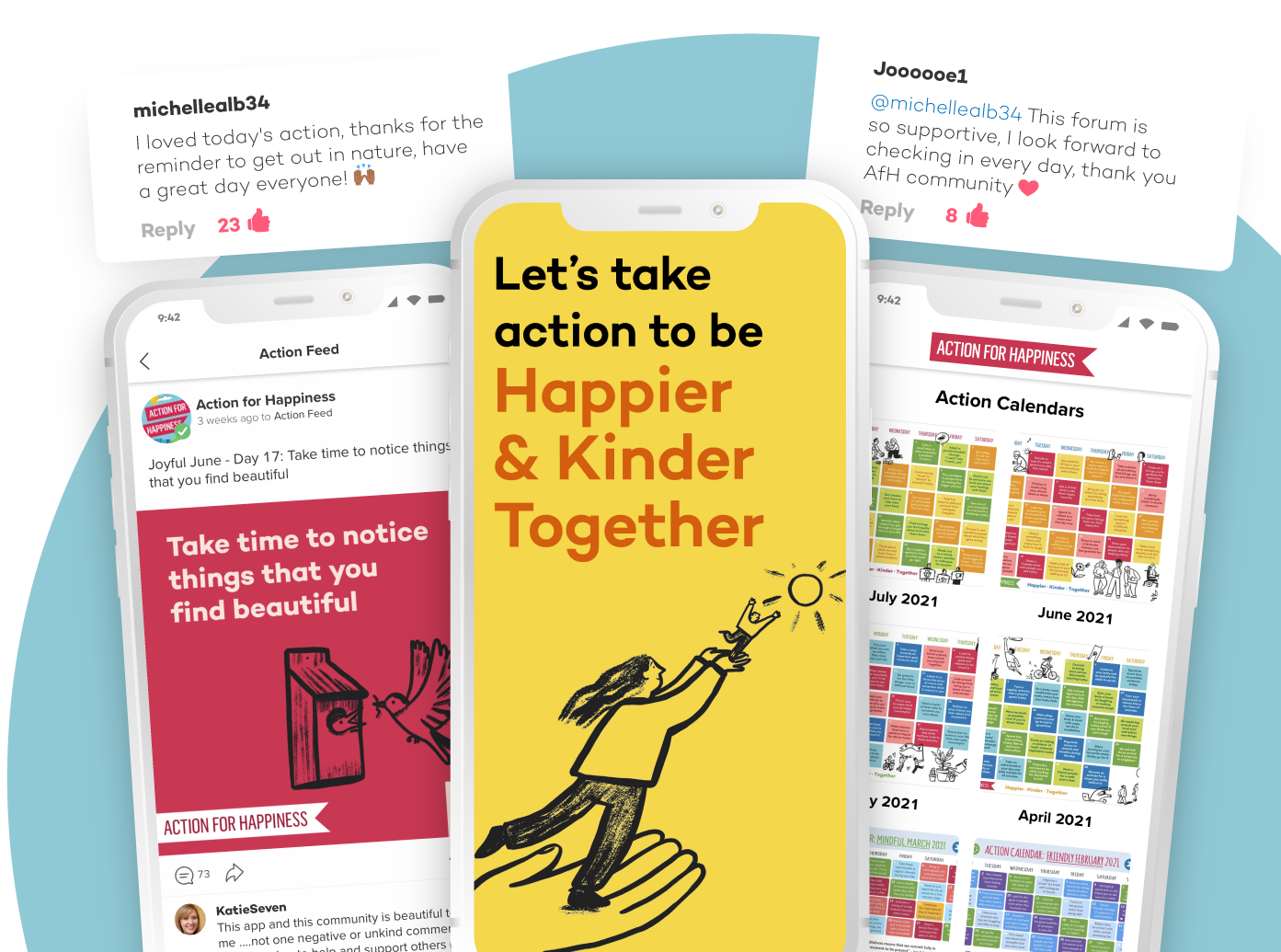 Download the FREE Action for Happiness app for iOS or Android
 Gives you friendly nudges with an action idea each day
 Sends you inspiring messages to give you a boost
 Helps you connect & share ideas with like-minded people
Image

Image