Feel Better with Kindness
Dr Kelli Harding discusses
how kindness and connection can help us live healthier and happier lives.
This conversation with Dr Mark Williamson was recorded at an Action for Happiness event on 10 March 2022.
About The Speaker
Dr Kelli Harding is an assistant clinical professor of psychiatry at Columbia University Irving Medical Center and has spent much of her career in the emergency room at NewYork-Presbyterian Hospital. She's appeared on the Today show, Good Morning America, NPR, BBC and in the New York Times and the Washington Post. Dr Harding lives with her family in New York City. She is author of The Rabbit Effect: Live Longer, Happier, and Healthier with the Groundbreaking Science of Kindness.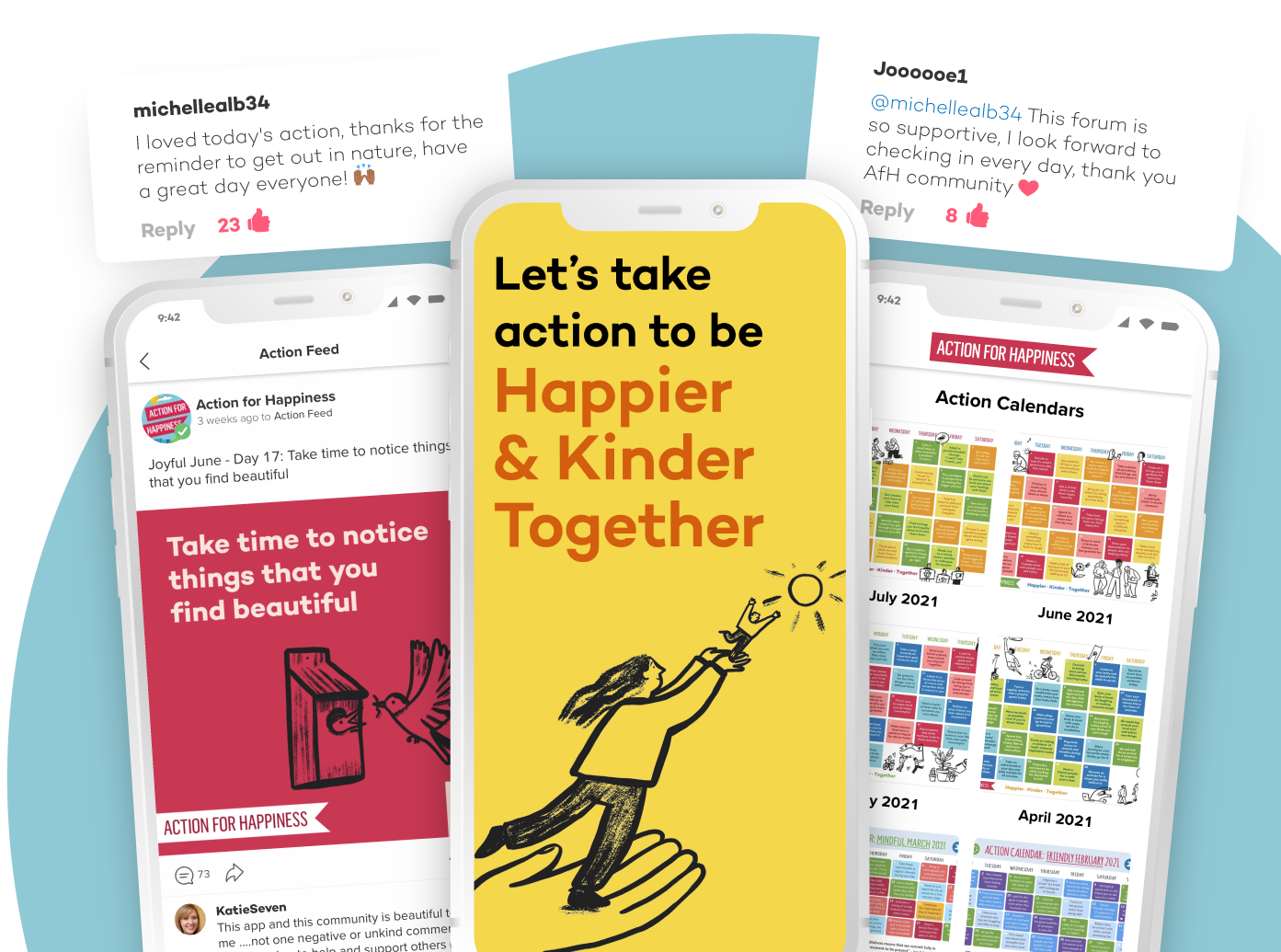 Download the FREE Action for Happiness app for iOS or Android
 Gives you friendly nudges with an action idea each day
 Sends you inspiring messages to give you a boost
 Helps you connect & share ideas with like-minded people
Image

Image