How can gratitude help you live a more connected and meaningful life?
Many of us feel a sense of disconnection in our lives - from ourselves, our planet and each other. But what if there's a simple shift that can heal these connections and bring a deeper sense of happiness and meaning?
Award-winning filmmaker Louie Schwartzberg (director of Fantastic Fungi on Netflix) will share insights from his incredible new film Gratitude Revealed, based on intimate conversations with thought leaders and everyday people.
Louie will explain how gratitude can be our pathway back from the disconnection we feel. By taking time to appreciate the simple gifts in our daily lives, we can feel more at peace with ourselves, more connected to those around us and more in tune with nature. By recognising the beauty around us, we can also learn to protect what we love - and this is the shift in consciousness we need to sustain life on this precious planet we all share.
This conversation with Dr Mark Williamson was recorded at a live Action for Happiness 22nd of March 2023.
About The Speaker
Louie Schwartzberg is an award-winning cinematographer, director and producer who has spent his career providing breath-taking imagery using time-lapse, high-speed and macro cinematography. His films break barriers, connect with audiences and tell stories that celebrate life and reveal the mysteries of nature, people and places.
Louie's major releases include Mysteries of the Unseen World, Wings of Life, America's Heart and Soul and Fantastic Fungi - which topped the documentary charts on iTunes. His Moving Art Netflix nature is currently in season 3.
Louie has been Oprah Winfrey's special guest on Super Soul Sunday and his three TED talks have also gone viral with over 60 million combined views. His greatest satisfaction is creating works that can have a positive effect on the future of the planet. He says: "I hope my films inspire and open people's hearts".
His new provocative documentary film Gratitude Revealed takes us on a transformational experience of how to live a more meaningful life full of Gratitude.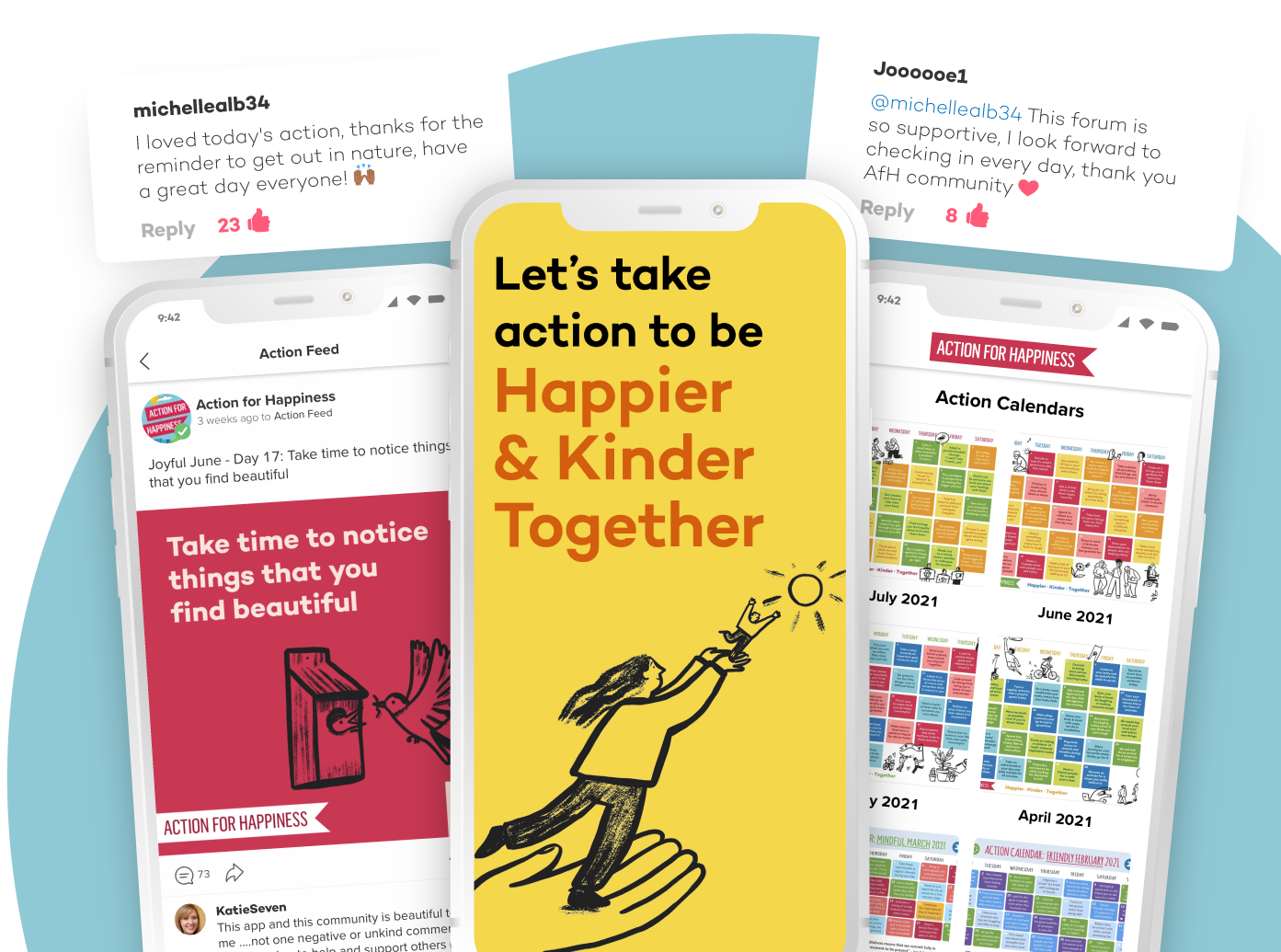 Download the FREE Action for Happiness app for iOS or Android
 Gives you friendly nudges with an action idea each day
 Sends you inspiring messages to give you a boost
 Helps you connect & share ideas with like-minded people
Image

Image