Alice Sheldon will share a fresh approach for finding answers and building positive relationships, which she calls "Needs Understanding". It's based on one simple but profound idea: we're all on a quest to meet our underlying human needs – such as belonging, knowing we matter or feeling appreciated.
This conversation with Dr Mark Williamson was recorded at an Action for Happiness event on 28 September 2022.
About The Speaker
Alice Sheldon works with organisations and teams as a trainer and mentor to share the unique insights from Needs Understanding. She is author of Why Weren't We Taught This at School?: The surprisingly simple secret to transforming life's challenges. Alice was previously a secondary school teacher, a barrister and the Chief Exec of a national charity. She has an MA in Psychology and Neuroscience from the University of Oxford and is a Certified Trainer in Nonviolent Communication. She developed a model of partnership parenting and has worked with hundreds of parents to create thriving relationships with their children.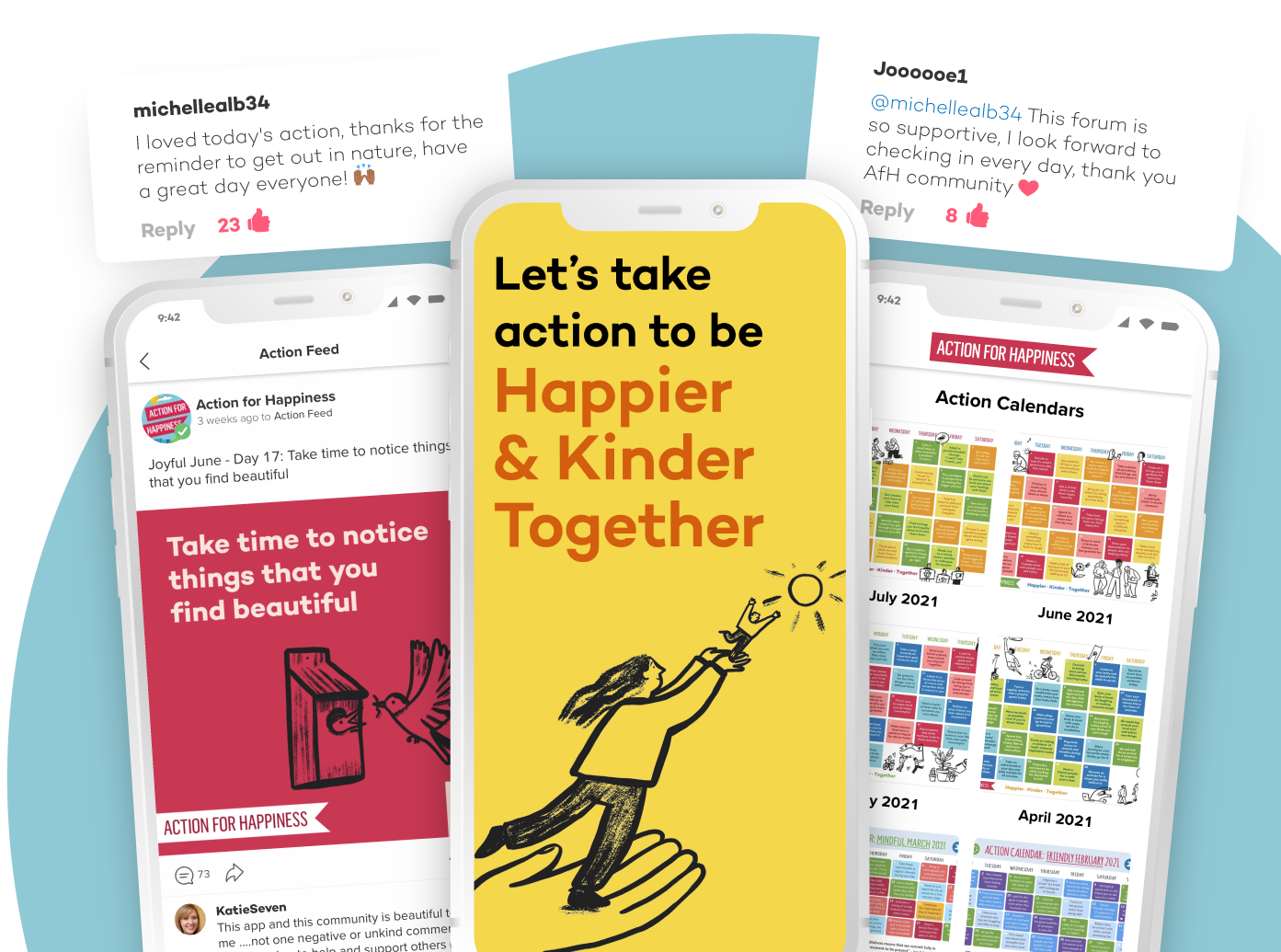 Download the FREE Action for Happiness app for iOS or Android
 Gives you friendly nudges with an action idea each day
 Sends you inspiring messages to give you a boost
 Helps you connect & share ideas with like-minded people
Image

Image