Dr Rangan Chatterjee has helped thousands of people to boost their health and wellbeing. Here he explains how you can let go of "junk happiness" and develop more "core happiness" on a daily basis. Whether you're at a crisis point or simply want to experience more joy, Rangan's insights will help you feel calmer, more confident and better able to live your life to the full.
---
This conversation with Dr Mark Williamson was recorded at an Action for Happiness event on the 28th of June 2022.
About The Speaker
Dr Rangan Chatterjee is one of the most influential medical doctors in the UK. He hosts the most listened to health podcast in the UK and Europe, 'Feel Better, Live More' which has had 55 million downloads and has over 6 million listeners every month.
Dr Chatterjee simplifies complex health advice and helps people find the root cause of their problems as highlighted in his ground-breaking BBC TV show, 'Doctor In The House'. He is the Number 1 selling health author in the UK - each of his 5 books are bestsellers in the UK and around the globe. His latest book is Happy Mind, Happy Life.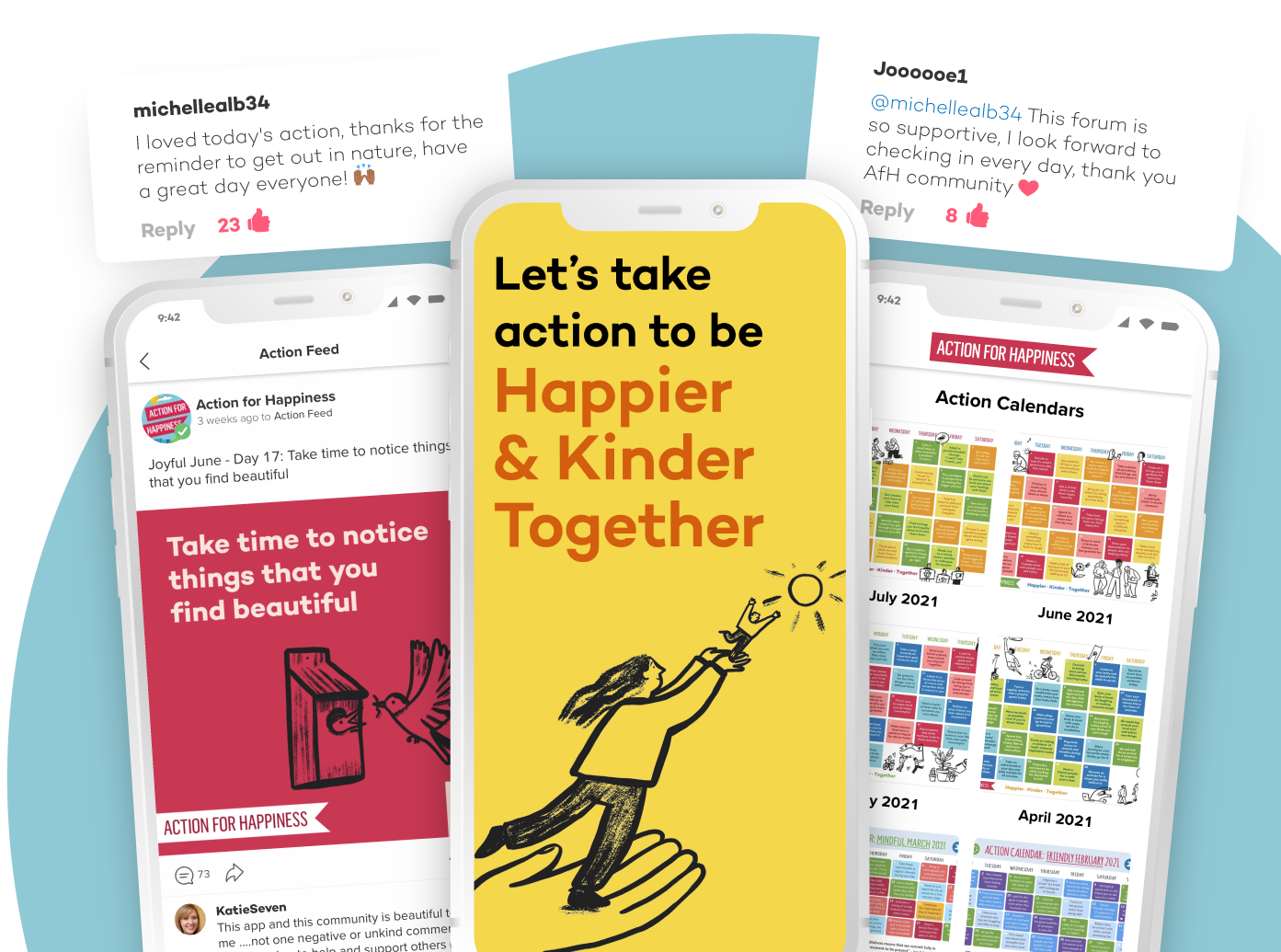 Download the FREE Action for Happiness app for iOS or Android
 Gives you friendly nudges with an action idea each day
 Sends you inspiring messages to give you a boost
 Helps you connect & share ideas with like-minded people
Image

Image