The most important conversations we have each day are the inner ones we have with ourselves. Our mental chatter impacts every aspect of our lives - including our health, performance, relationships and behaviour.
At this special event, psychologist Ethan Kross explores how we can stop overthinking and get our inner voice working in our favour. Instead of trying to silence your chatter, you can educate it, motivate it and reason with it.
Ethan combines his ground-breaking research with real-world examples to explain how you can harness your inner voice, discover more inner peace and live a more satisfying life.
This conversation with Dr Mark Williamson was recorded at an Action for Happiness event on the 14th November 2022.
About The Speaker
Ethan Kross is an award-winning professor in the University of Michigan's Psychology Department and its Ross School of Business. He is director of the Emotion & Self Control Laboratory and one of the world's leading experts on controlling the conscious mind.
Ethan's research has been published in leading journals; he participated in policy discussions at the White House and regularly appears in the media. He is author of the bestselling book "Chatter: The Voice in Our Head, Why it Matters and How to Harness It".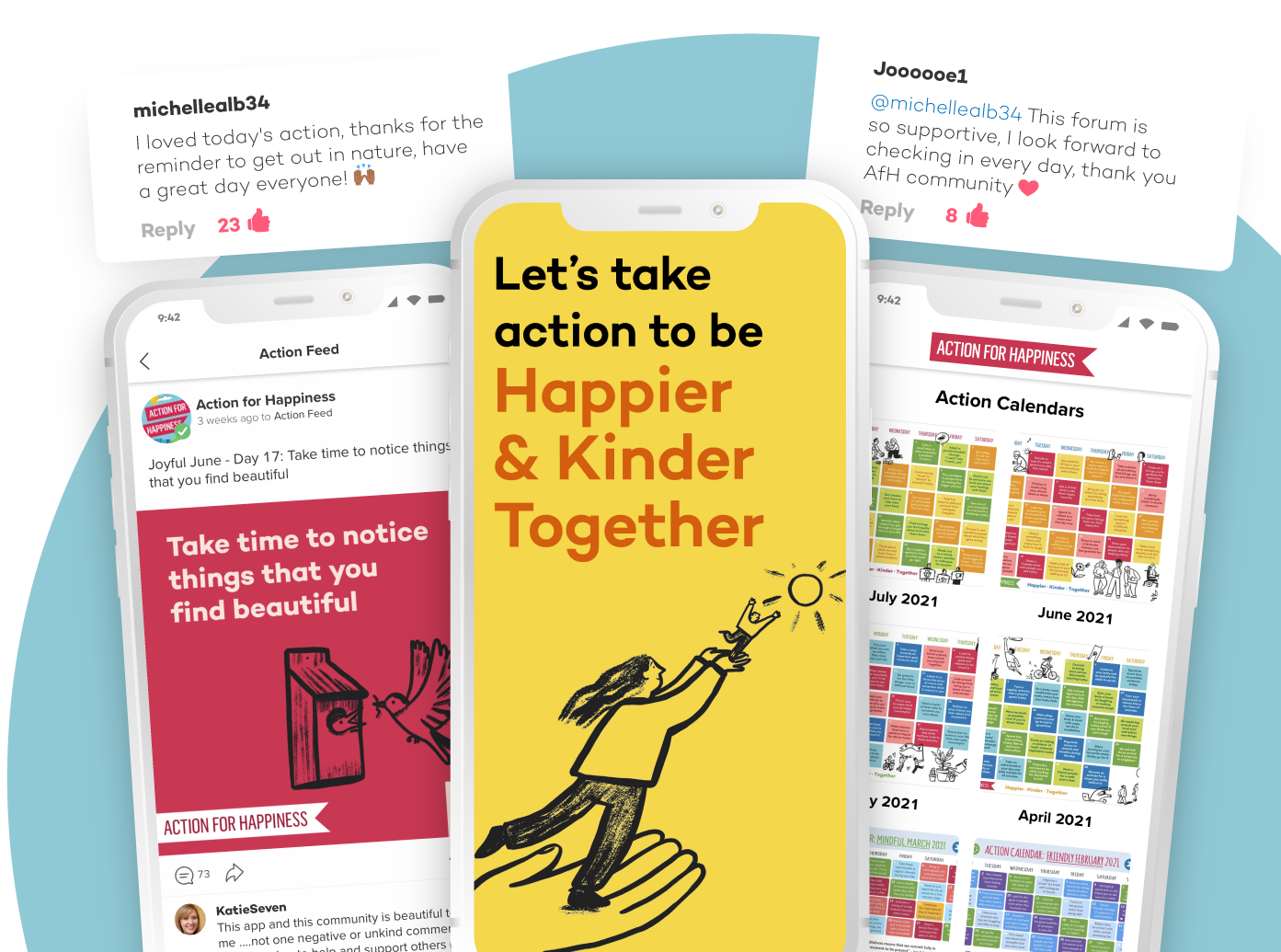 Download the FREE Action for Happiness app for iOS or Android
 Gives you friendly nudges with an action idea each day
 Sends you inspiring messages to give you a boost
 Helps you connect & share ideas with like-minded people
Image

Image