Therapist and best-selling author Lori Gottlieb shares how we can uncover our blind spots and transform our lives.

Her ideas can help you examine aspects of your narrative that hold you back and discover how changing your stories can change your life.

"Part of getting to know yourself is to unknow yourself – to let go of limiting stories you've told yourself about who you are so you can live your life." ~ Lori Gottlieb

This conversation with Dr Mark Williamson was recorded at an Action for Happiness event on 27th July 2022.

About The Speaker

Lori Gottlieb is a psychotherapist and New York Times bestselling author of Maybe You Should Talk to Someone, which has sold over one million copies and is being adapted as a television series. In addition to her clinical practice, she writes The Atlantic's weekly Dear Therapist advice column and is co-host of the popular Dear Therapists podcast. She contributes regularly to The New York Times and many other publications and her recent TED Talk was one of the Top 10 Most Watched of the Year. Lori says that despite her license and rigorous training, her most significant credential is that she's a card-carrying member of the human race. "I know what it's like to be a person".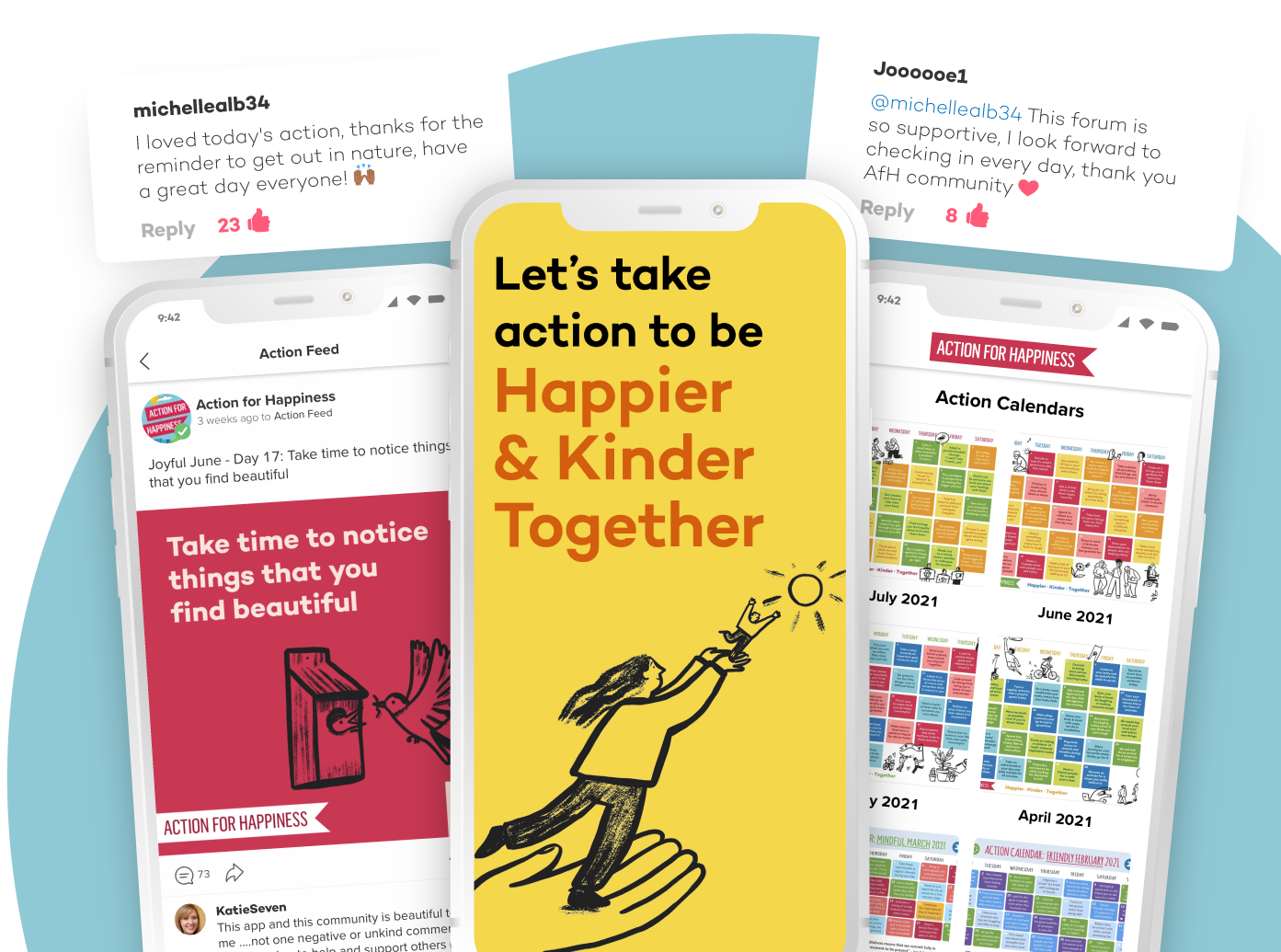 Download the FREE Action for Happiness app for iOS or Android
 Gives you friendly nudges with an action idea each day
 Sends you inspiring messages to give you a boost
 Helps you connect & share ideas with like-minded people
Image

Image