GP and mental health specialist Dr Lee David guides us through her 'GROW' method, a simple, evidence-based self-care practice that anyone can follow.
This conversation with Dr Mark Williamson was recorded at an Action for Happiness event on 14 September 2022.
About The Speaker
Dr Lee David is a GP with extensive experience helping people improve their mental health. She uses a range of therapeutic approaches, including cognitive behavioural therapy (CBT), mindfulness, acceptance and commitment therapy (ACT) and compassion-focused therapy.
Lee works as a clinician and therapist for NHS Practitioner Health, supporting health professionals coping with mental health difficulties. She also works in adolescent health and has developed a programme using brief CBT strategies in schools.
She is the founder and director of 10 Minute CBT, an educational organisation providing training for health professionals. Her ideas and resources are used in a wide variety of settings, including primary care, mental health, medication and chronic disease management and for cancer and palliative care.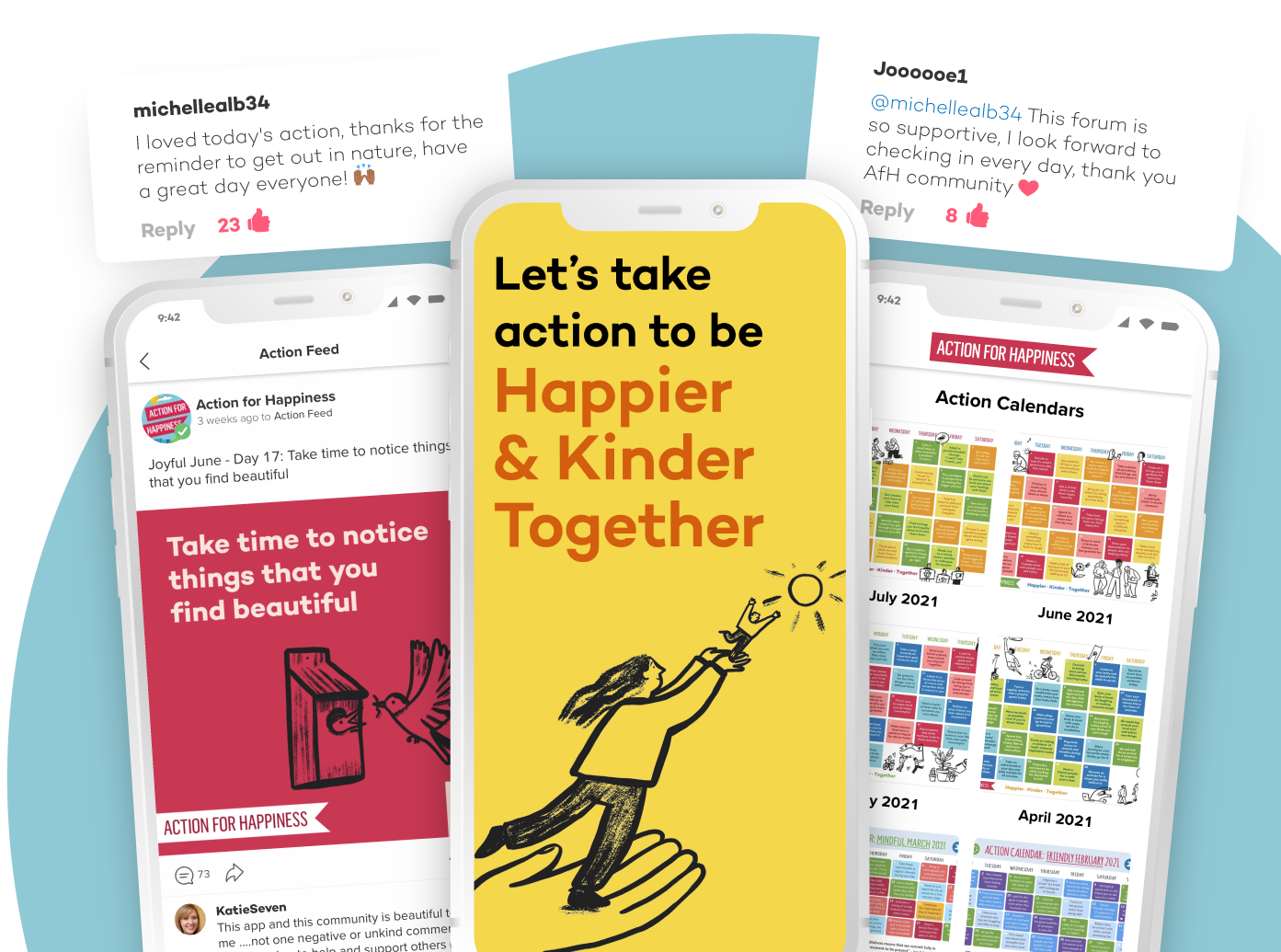 Download the FREE Action for Happiness app for iOS or Android
 Gives you friendly nudges with an action idea each day
 Sends you inspiring messages to give you a boost
 Helps you connect & share ideas with like-minded people
Image

Image