Mindfulness teacher and author Vidyamala Burch discusses how to manage pain and find ways to cope better.
This conversation with Dr Mark Williamson was recorded at an Action for Happiness event on 11 November 2021.
About The Speaker
Vidyamala Burch is one of the world's leading experts on mindfulness for health, and founder and Director of Breathworks, a leading not-for-profit organisation, specialising in Mindfulness-Based Pain and Illness Management, which provides face-to-face and online courses for organisations and individuals living with pain, illness and stress. Vidyamala injured her spine as a teenager, and has used mindfulness practices to help her manage chronic pain and disability for over 30 years. Vidyamala is also author of "Living well with Pain and Illness – the mindful way to free yourself from suffering" and co-author, with Dr Danny Penman, of the best-selling "Mindfulness for Health: A practical guide to relieving pain, reducing stress and restoring wellbeing".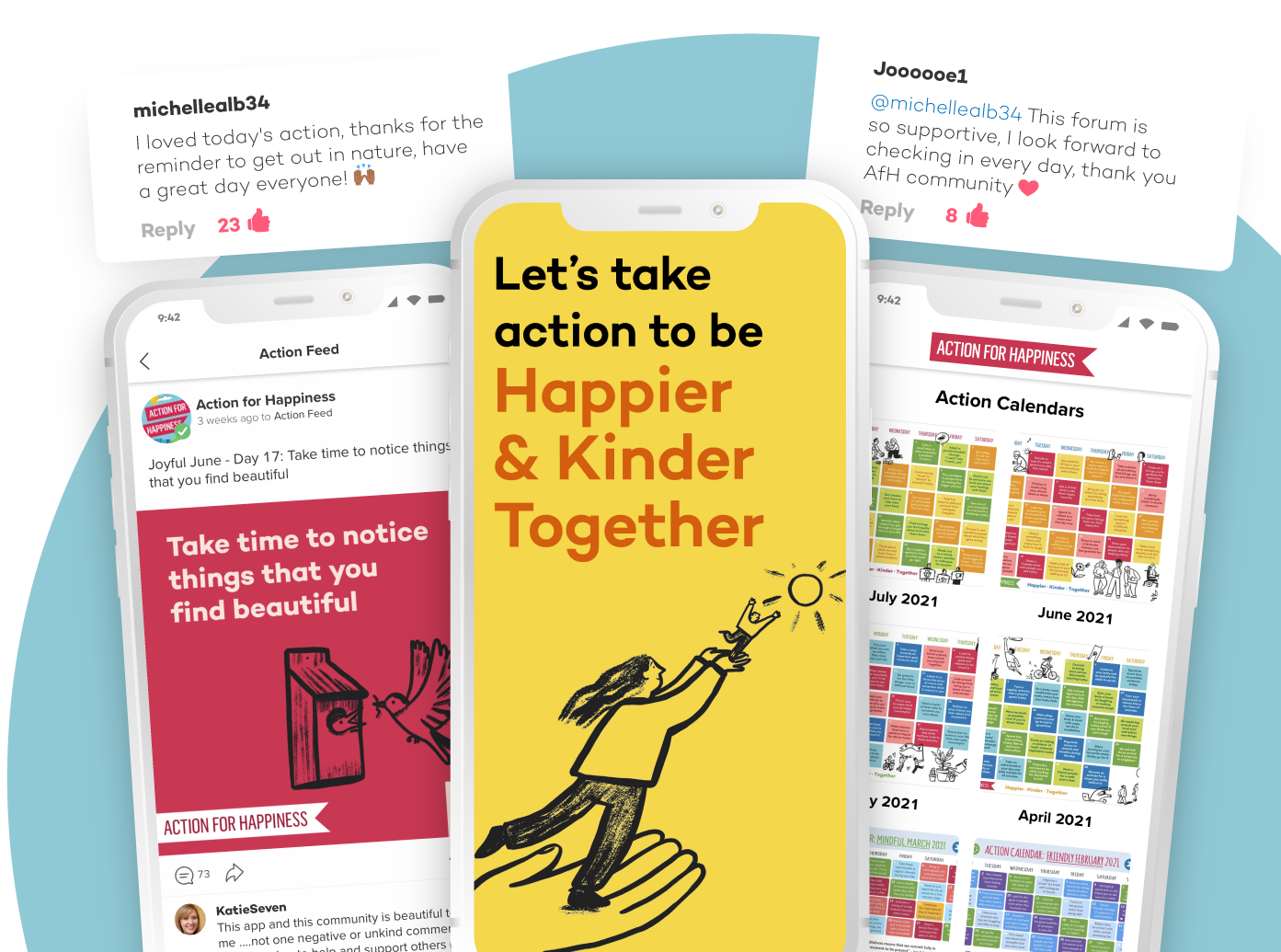 Download the FREE Action for Happiness app for iOS or Android
 Gives you friendly nudges with an action idea each day
 Sends you inspiring messages to give you a boost
 Helps you connect & share ideas with like-minded people
Image

Image