Mental Health & Happiness
Our world is finally waking up to the vital importance of mental wellbeing - and we now have a clearer scientific understanding of what supports this. So how can use these insights to be happier ourselves and create a more mentally healthy society for all of us?
At this special event, the renowned author, happiness expert and co-founder of Action for Happiness, Professor Richard Layard, shres his personal insights on happiness, mental health and the future of the world wellbeing movement.
Richard guides us through what we can each do to support our own wellbeing and be an active part of the Action for Happiness community working to create a happier world.
This conversation with Dr Mark Williamson was recorded at an Action for Happiness event on the 31st October 2022.
About The Speaker
Richard Layard is one of the world's leading economists and co-founder of Action for Happiness. As a member of the House of Lords, he has worked tirelessly to raise the profile of mental health. He is co-author of the World Happiness Report and author of various best-selling books, including 'Happiness: Lessons from a New Science', 'Thrive: The Power of Evidence-Based Psychological Therapies' and 'Can We Be Happier?: Evidence and Ethics'.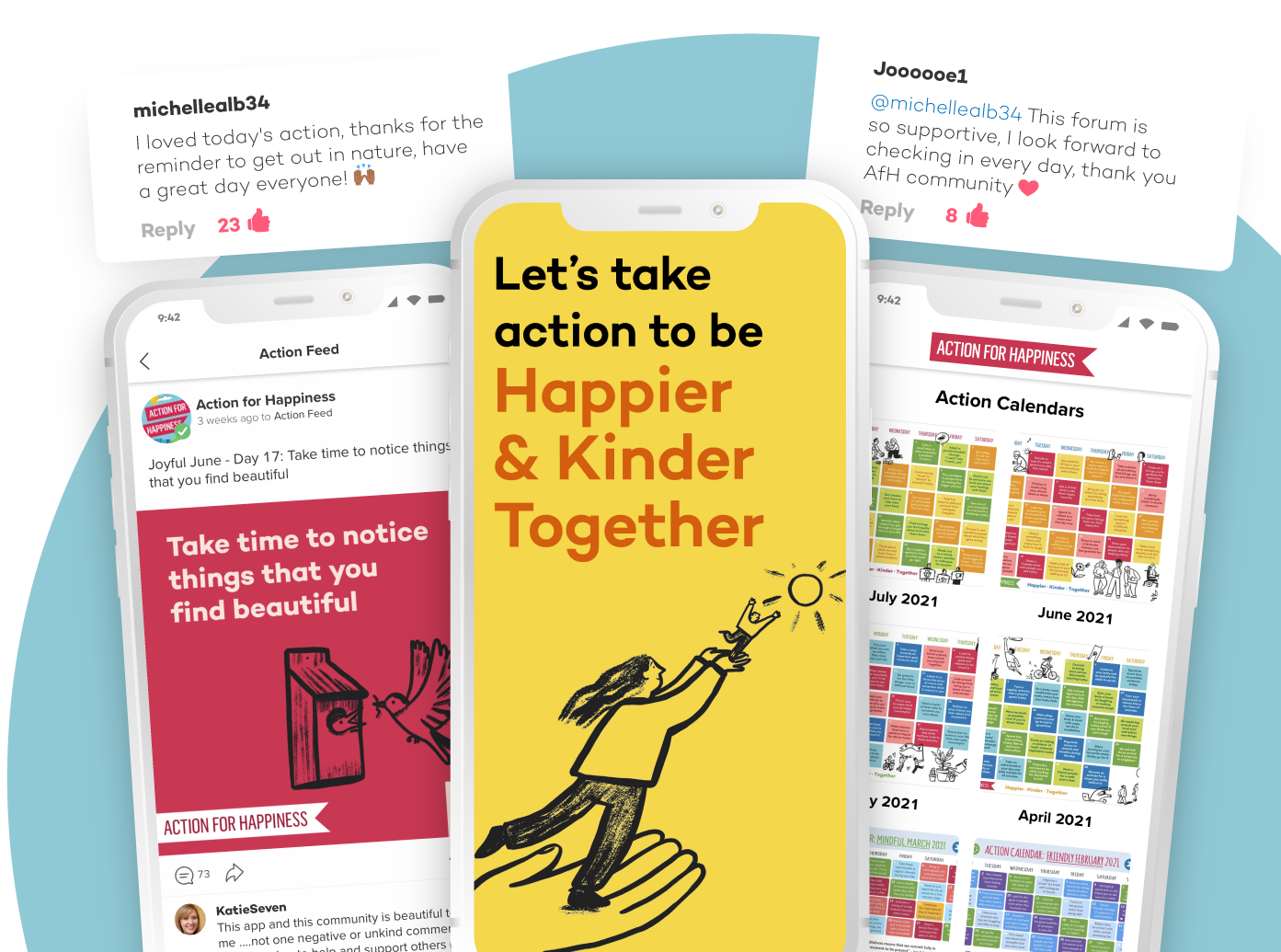 Download the FREE Action for Happiness app for iOS or Android
 Gives you friendly nudges with an action idea each day
 Sends you inspiring messages to give you a boost
 Helps you connect & share ideas with like-minded people
Image

Image