Being inactive is linked to lower mood, less energy and more depressive symptoms. We all know movement is great for our emotional wellbeing and mental health, but we may still need some extra motivation to get active!
This special event brings together RED January founder Hannah Beecham and clinical-academic expert Dr Brendon Stubbs to help you feel good, by bringing more movement into your life in a way that works for you.
Together Dr Brendon and Hannah will explain the latest science on movement and mental wellbeing, including how this varies with the seasons. They'll explore the power of personal goals and share inspiring stories about how people are getting active in January.
This is your chance to start, rekindle or continue your favourite ways of being active. You'll get lots of practical advice, including the importance of re-framing what it means to move, and the power of community.
This conversation with Dr Mark Williamson was recorded at a live Action for Happiness event on 5 Jan 2023.
About The Speaker
Dr Brendon Stubbs is a clinical-academic physiotherapist and lecturer, passionate about implementing real world research that changes people's lives. Ranked as the world's leading researcher into movement and mental health, Dr Brendon's research focuses on understanding and improving the physical and mental health of people with mental illness.
Hannah Beecham is the founder of RED January, a nationwide movement empowering people to move every day, to 'beat the winter blues away.' Since 2016, 250,000 people have taken a step forward for their mental wellbeing, with more than 50% experiencing a significant improvement in happiness and a reduction in anxiety. Over £3million has been raised for mental health and movement related projects, helping to achieve real change in UK communities.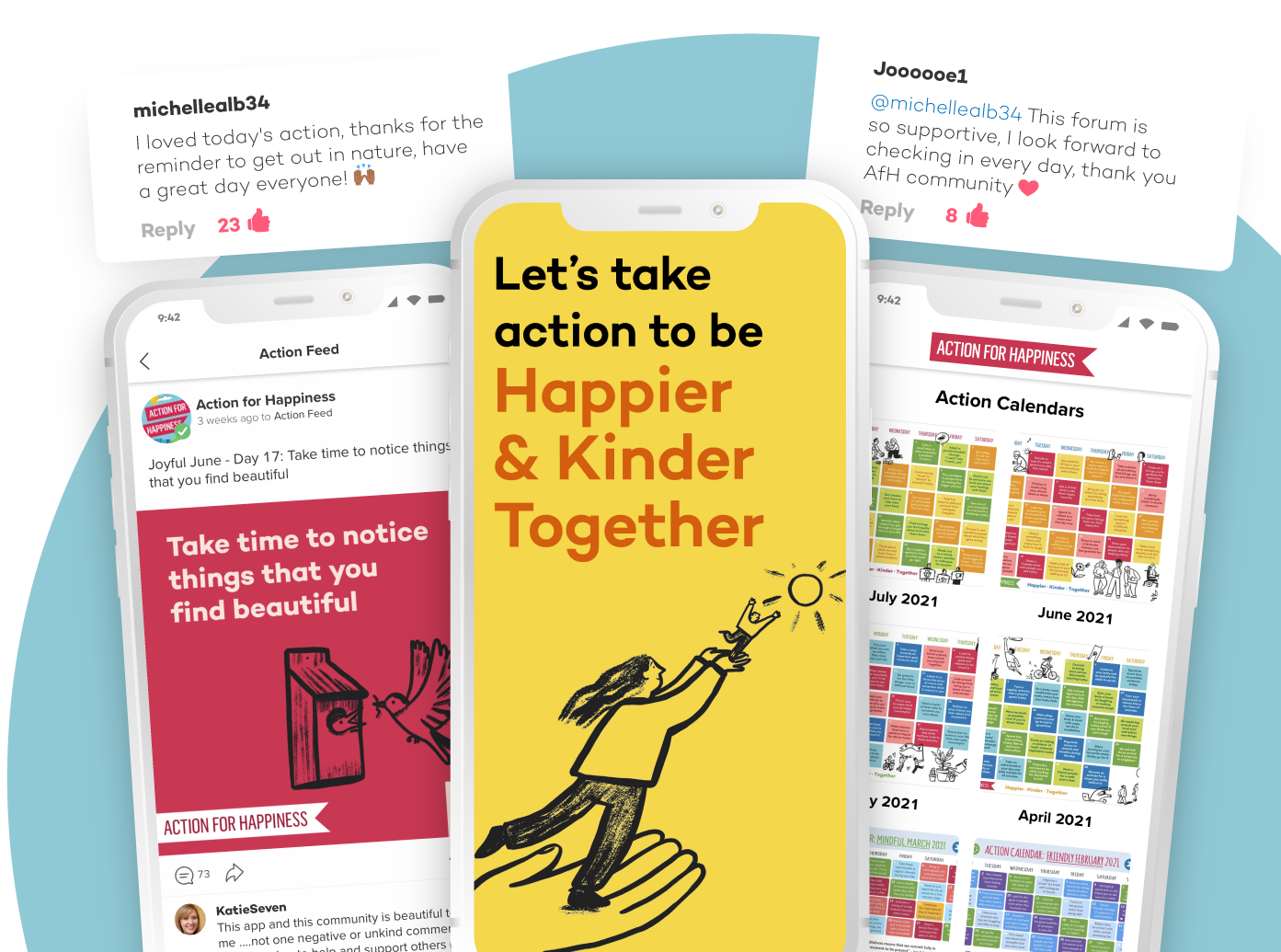 Download the FREE Action for Happiness app for iOS or Android
 Gives you friendly nudges with an action idea each day
 Sends you inspiring messages to give you a boost
 Helps you connect & share ideas with like-minded people
Image

Image