Can we change the news for good?
Martyn Lewis (former BBC news presenter) and Sean Dagan Wood (editor of Positive News) explore the problems caused by the relentless focus on negative stories in the media - and the potential benefits from adopting a more balanced approach to news coverage.
This was filmed at an Action for Happiness event in London on 25 March 2015.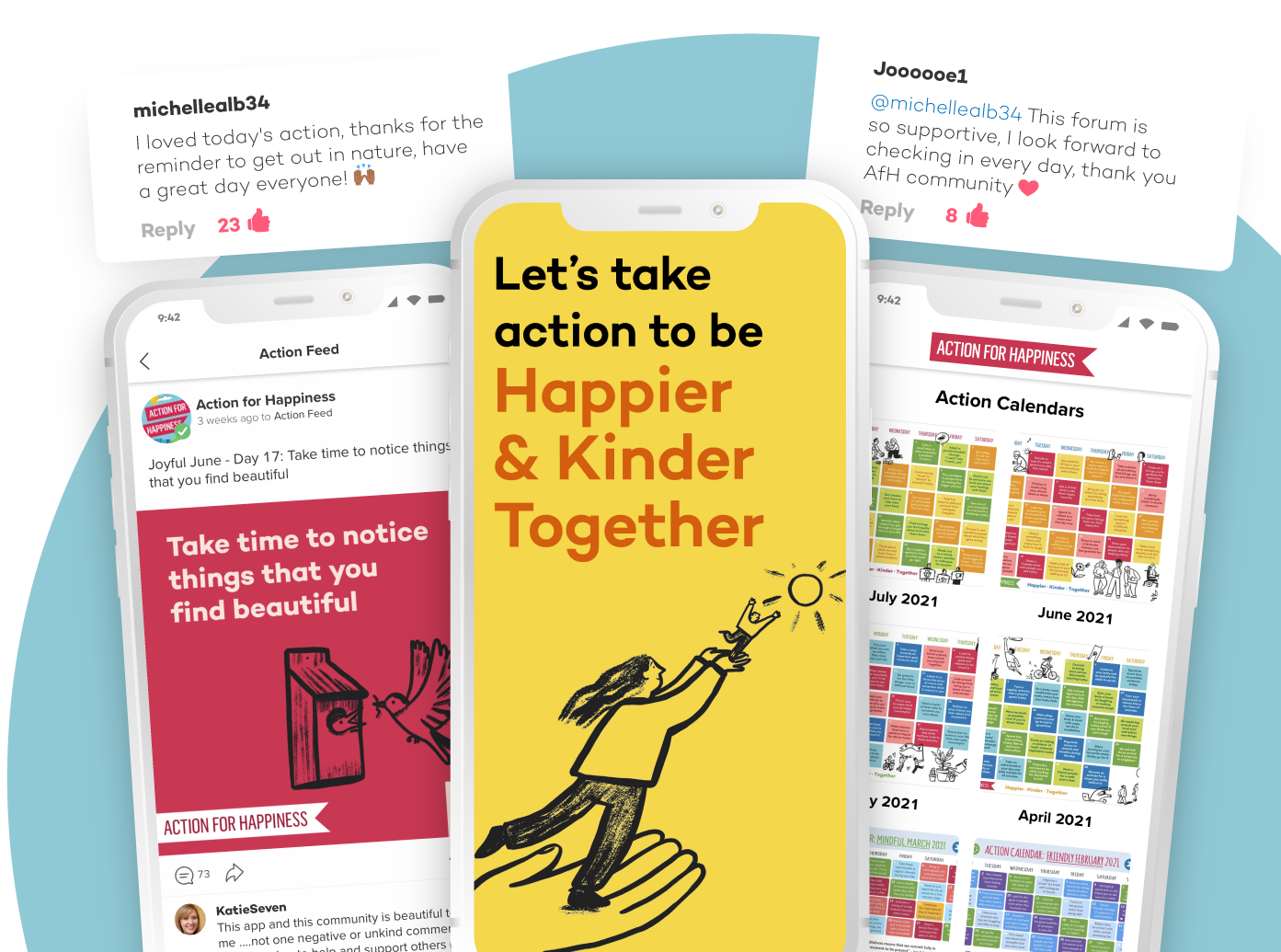 Download the FREE Action for Happiness app for iOS or Android
 Gives you friendly nudges with an action idea each day
 Sends you inspiring messages to give you a boost
 Helps you connect & share ideas with like-minded people
Image

Image