Broadcaster, author and therapist Sian Williams discusses resilience and recovery from trauma.
This conversation with Dr Mark Williamson was recorded at an Action for Happiness event on 11th May 2021.
About The Speaker
Sian Williams is a journalist and current affairs presenter, known for her work on BBC Breakfast and ITN and Channel 5 News. She is also a qualified psychological therapist and counsellor (MBACP, MBPsS, MSc) and has hundreds of hours of experience with families, couples, teens and individuals, helping them manage conditions like stress, anxiety, depression, OCD, PTSD, psychosis, self-harm and suicidality. Sian has spent the past year working in the NHS, supporting patients with acute cancer conditions and is also an Associate at King's College, London where she helps students manage their mental health. She is in the final year of a Professional Doctorate of Counselling Psychology and her research on positive growth and recovery has been peer-reviewed and published in academic journals. Sian is author of "Rise: Surviving and Thriving after Trauma" and she has made three Radio 4 series on the mind and the brain: "The Thought Chamber", "How to Build a Better Brain" and "The Science of Resilience".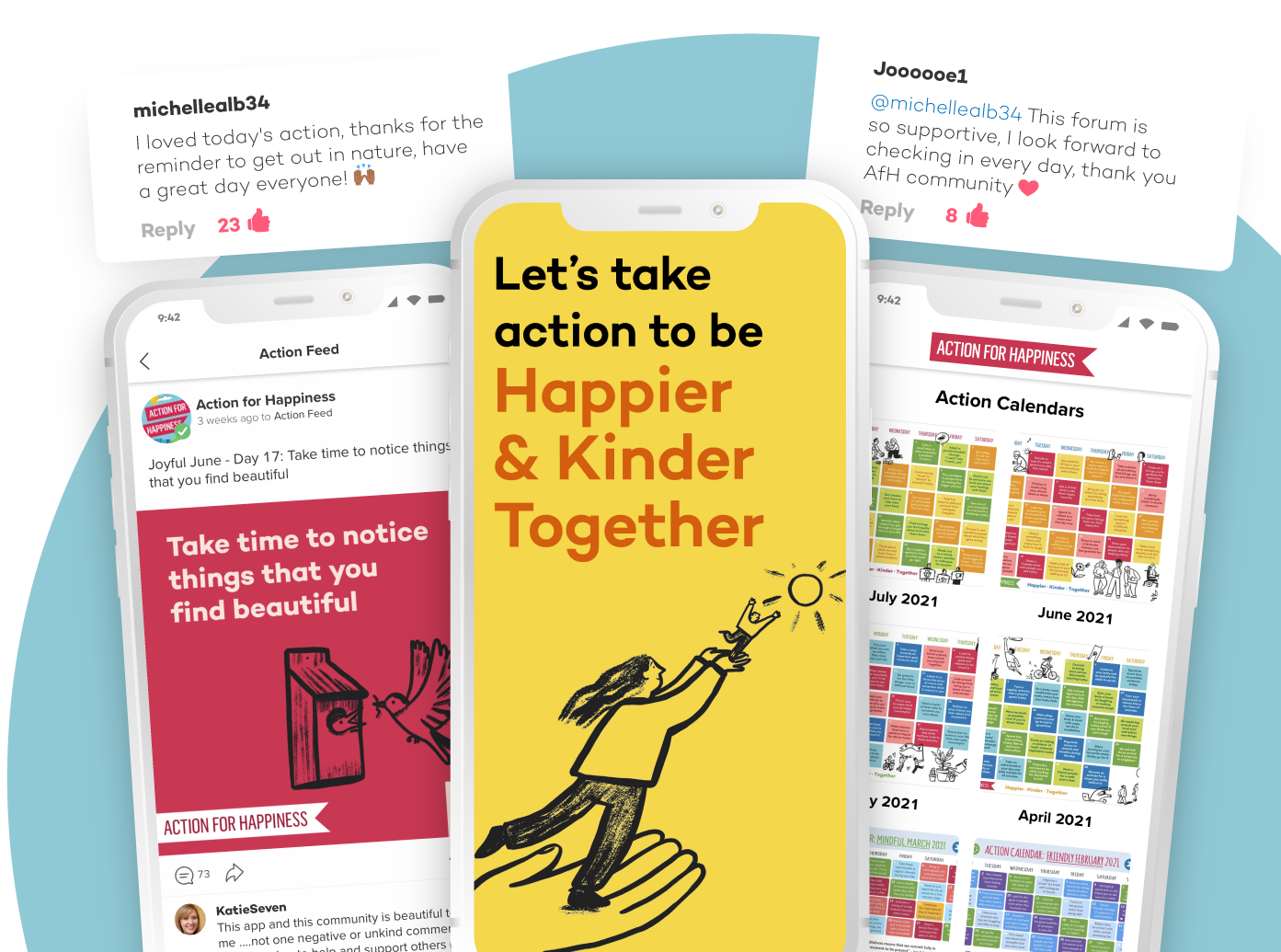 Download the FREE Action for Happiness app for iOS or Android
 Gives you friendly nudges with an action idea each day
 Sends you inspiring messages to give you a boost
 Helps you connect & share ideas with like-minded people
Image

Image