We all experience anxiety and sometimes it can feel like we're locked in an endless cycle of stress and worry. But what if, instead of seeing anxiety as a curse, we could recognise it as a unique gift?
Anxiety is actually essential for our survival and plays a key part in helping us to live optimally. It has an evolutionary purpose and is designed to draw our attention to negative emotions. So when we try to avoid or get rid of our anxiety we actually miss an opportunity.
At this special event, neuroscientist and author Dr Wendy Suzuki will share science-based ideas to help you make your anxiety work for you. By listening to your worries from a place of curiosity, instead of fear, this can actually guide you onto a path to greater joy.
Dr Suzuki will explain how you can transform the way you think about anxiety and find ways to turn it from a downer to a superpower.
This conversation with Dr Mark Williamson was recorded at a live Action for Happiness event on 14 Dec 2022.
About The Speaker
Dr Wendy A. Suzuki is a Professor of Neural Science and Psychology in the Center for Neural Science at New York University, where her major research interest is brain plasticity. She is author of 'Good Anxiety: Harnessing the Power of the Most Misunderstood Emotion' and 'Healthy Brain, Happy Life: A Personal Program to Activate Your Brain and Do Everything Better'.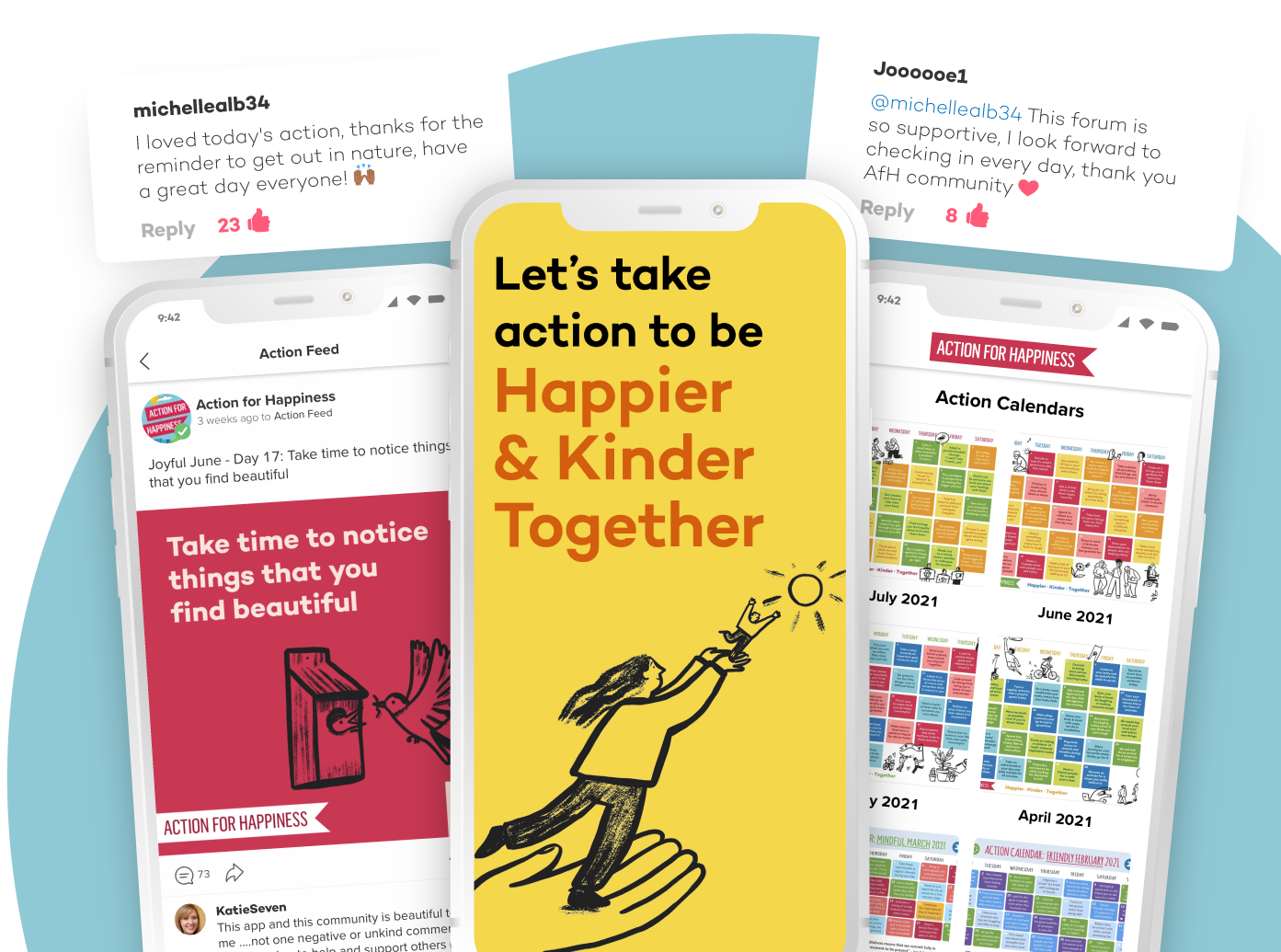 Download the FREE Action for Happiness app for iOS or Android
 Gives you friendly nudges with an action idea each day
 Sends you inspiring messages to give you a boost
 Helps you connect & share ideas with like-minded people
Image

Image