Dr Rick Hanson will share a unique blend of neuroscience, mindfulness, and practical psychology to help you deal better with stress and pursue your goals with a sense of capability and contentment.
Rick will provide practical suggestions to grow your inner strengths - like grit, gratitude, and compassion – and help you to build resilient wellbeing, whatever life throws at you.
This conversation with Dr Mark Williamson was recorded at an Action for Happiness event on the 11th October 2022.
About The Speaker
Dr Rick Hanson is a psychologist, best-selling author and Senior Fellow of the Greater Good Science Center at UC Berkeley. His books have been published in 30 languages and his free weekly newsletter has 250,000 subscribers. Rick has lectured at NASA, Google, Oxford, and Harvard, and taught in meditation centres worldwide. An expert on positive neuroplasticity, his work has been featured on the BBC, CBS and NPR. Rick began meditating in 1974 and is the founder of the Wellspring Institute for Neuroscience and Contemplative Wisdom. He loves wilderness and taking a break from emails. His latest book is Resilient: How to grow an unshakable core of calm, strength and happiness.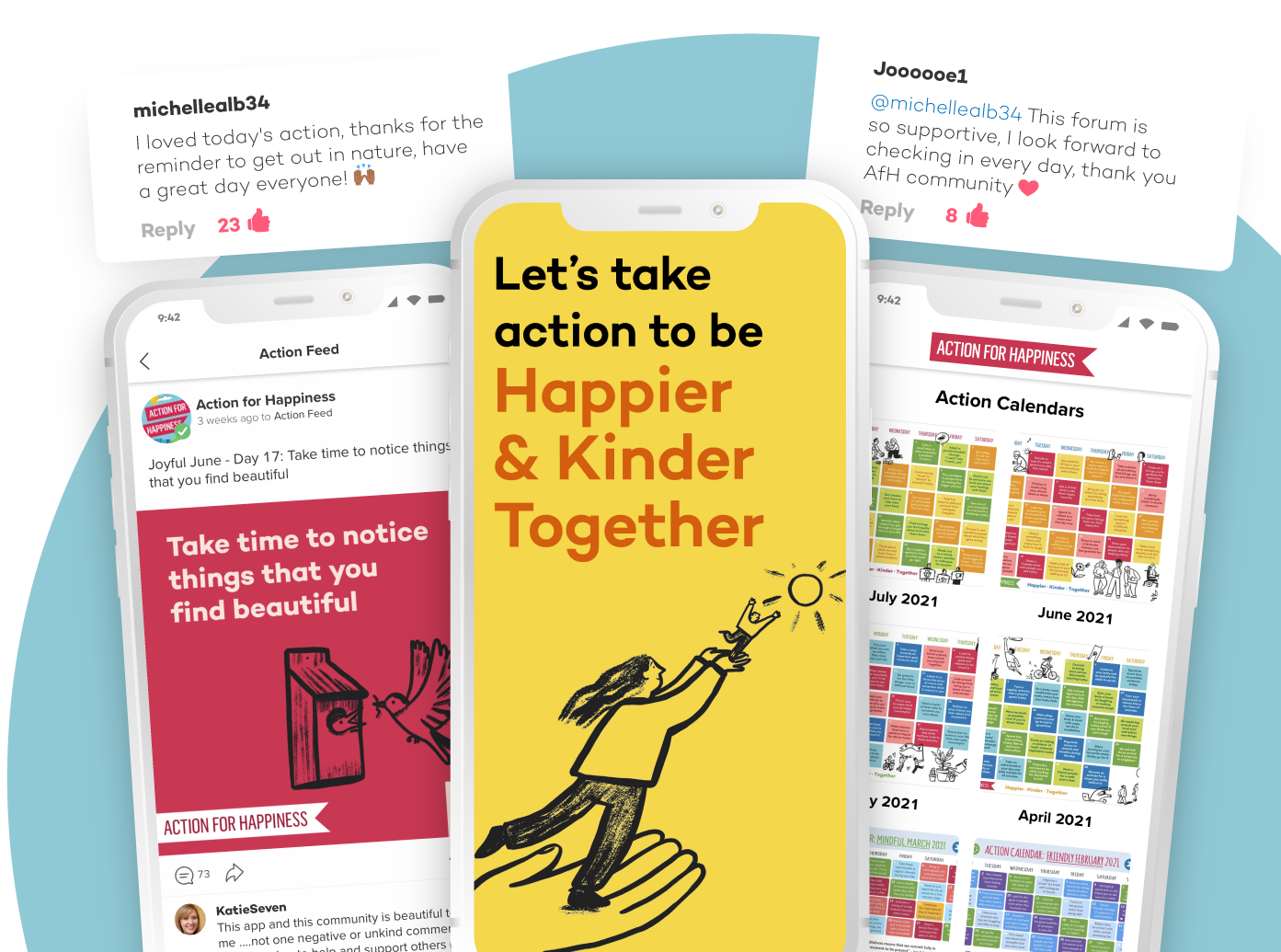 Download the FREE Action for Happiness app for iOS or Android
 Gives you friendly nudges with an action idea each day
 Sends you inspiring messages to give you a boost
 Helps you connect & share ideas with like-minded people
Image

Image