Professor Modupe Akinola discusses how we can rethink stress and develop a positive "stress mindset".
This conversation with Dr Mark Williamson was recorded at an Action for Happiness event on 10 February 2022.
About The Speaker
Modupe Akinola is an Associate Professor of Management at Columbia Business School and Director of the Bernstein Center for Leadership and Ethics. She also hosts the TED Business podcast. Modupe examines how organizational environments - with the pressures of deadlines and multitasking - can lead to stress, and how this stress can spill over to affect performance. She studies why some people thrive under stress while others buckle, looking at how we react psychologically and physiologically to stressful situations and how these responses can affect outcomes like negotiations and creativity. She also studies workforce diversity, including the biases that affect the recruitment and retention of women and people of color in organizations. Modupe's award-winning research has been published in leading scholarly and practitioner-oriented outlets and covered widely in the media. Modupe is one of the most highly rated professors at Columbia Business School and has received several teaching and research awards. Prior to pursuing an academic career, Modupe was a consultant and investment banker.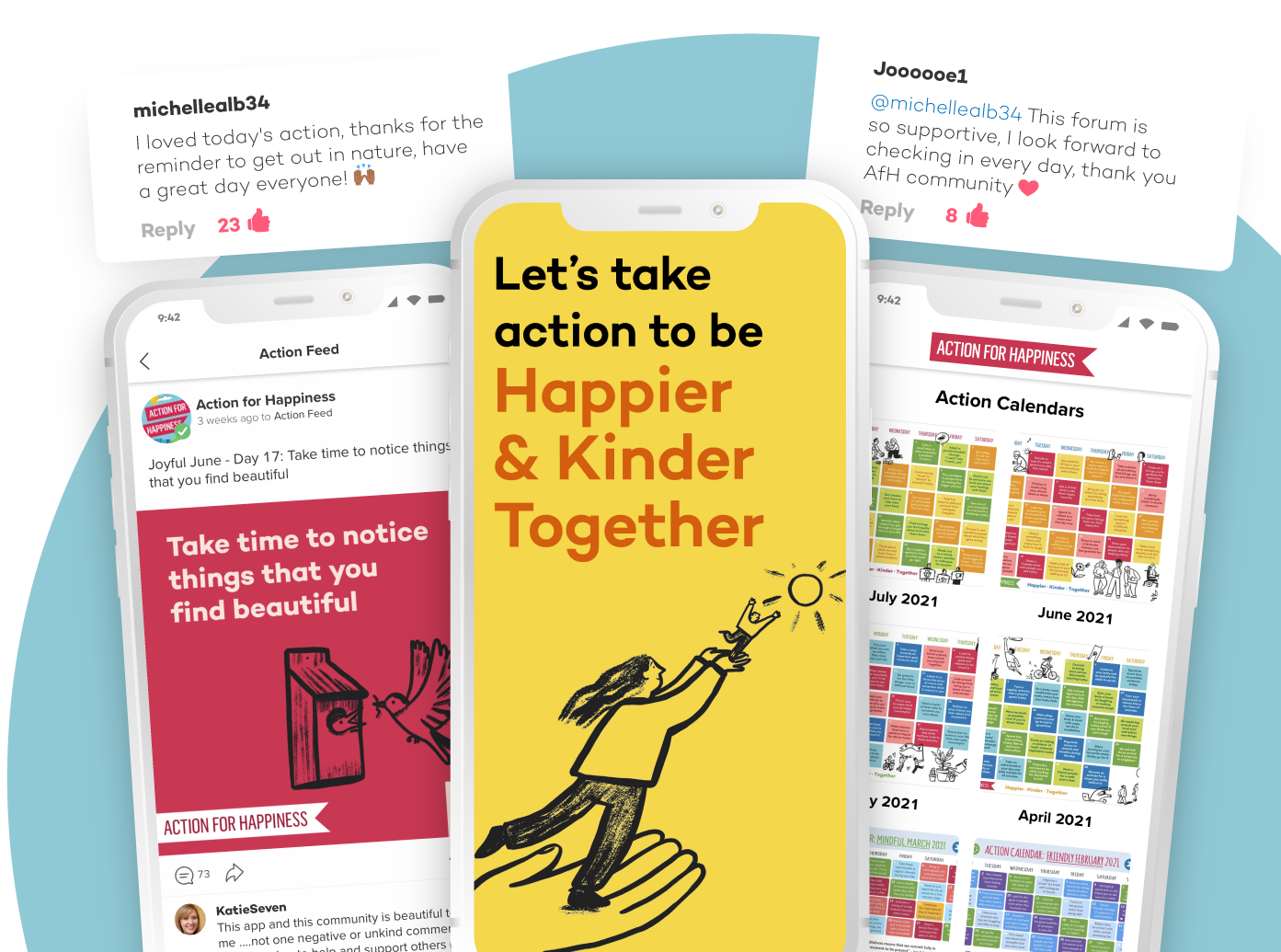 Download the FREE Action for Happiness app for iOS or Android
 Gives you friendly nudges with an action idea each day
 Sends you inspiring messages to give you a boost
 Helps you connect & share ideas with like-minded people
Image

Image