Psychologist Dr Chris Irons discusses how to be kinder to yourself and cope better with difficult emotions.
This conversation with Dr Mark Williamson was recorded at an Action for Happiness event on 22 March 2022.
About The Speaker
Dr Chris Irons is a Clinical Psychologist, and Director at Balanced Minds. In his clinical work, he uses Compassion Focused Therapy (CFT) to help people suffering from a variety of mental health problems, including persistent depression, PTSD, OCD, bipolar affective disorder, eating disorders and schizophrenia, along with a complex relational trauma. Alongside Professor Paul Gilbert and other colleagues, Chris has been interested in the theoretical and clinical developments and adaptations of CFT as a science based psychotherapeutic approach. Chris also works with the Compassionate Mind Foundation, a charitable organisation aiming to: "Promote wellbeing through the scientific understanding and application of compassion". He is the author of five books, including the The Compassionate Mind Workbook, CFT from the Inside Out and The compassionate mind approach to difficult emotions.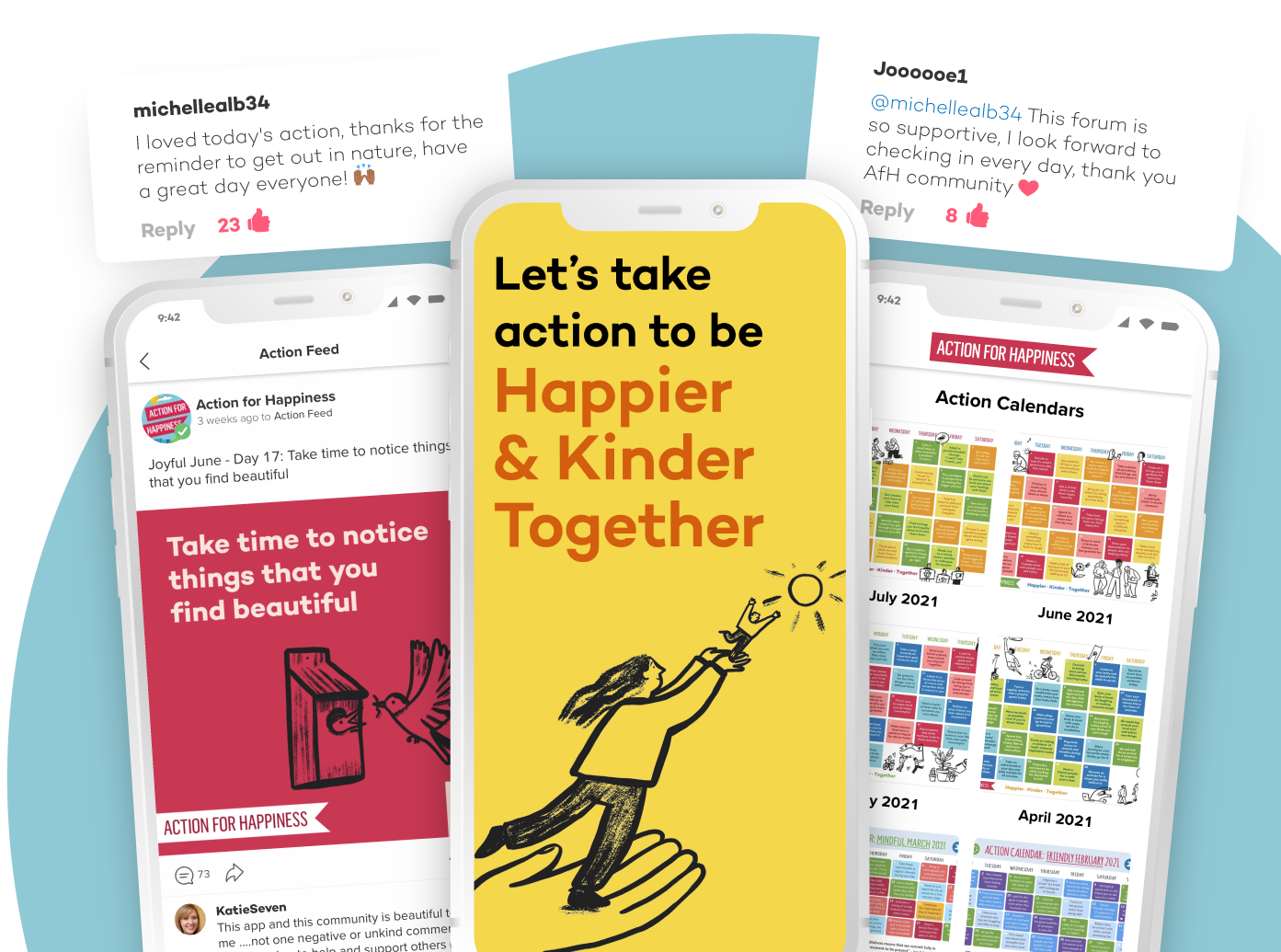 Download the FREE Action for Happiness app for iOS or Android
 Gives you friendly nudges with an action idea each day
 Sends you inspiring messages to give you a boost
 Helps you connect & share ideas with like-minded people
Image

Image