Our mental wellbeing affects everything, including the way we think, feel, behave and relate to others. So it's not surprising many of us struggle to cope with stress or mental health issues such as anxiety or low mood.
Therapist and mental health expert Meera Phull explains how you can shift your mindset and improve your wellbeing. ​When we're mentally well, we're more able to live our lives meaningfully, experience positive emotions, have good relationships, maintain our resilience and feel able to cope with the stress in our lives.
Meera advocates a holistic approach to wellbeing and is passionate about helping people to understand, prevent and overcome mental health difficulties. She shares proven ideas from Cognitive Behavioural Therapy (CBT) to help you understand and learn to change the way you think and behave - and improve the way you feel.
About the speaker
Meera Phull is a qualified and BABCP accredited CBT therapist with a BSc, MSc and two post-graduate diplomas in the fields of Psychology, Mental Health Nursing and Cognitive Behavioural Therapy (CBT). She has worked across a range of settings including The Priory, Bupa and the NHS. Her roles have involved both treatment of mental health difficulties and the promotion of mental wellbeing through consultancy, education, presentations and workshops. Meera is Director of Brighter Minds UK.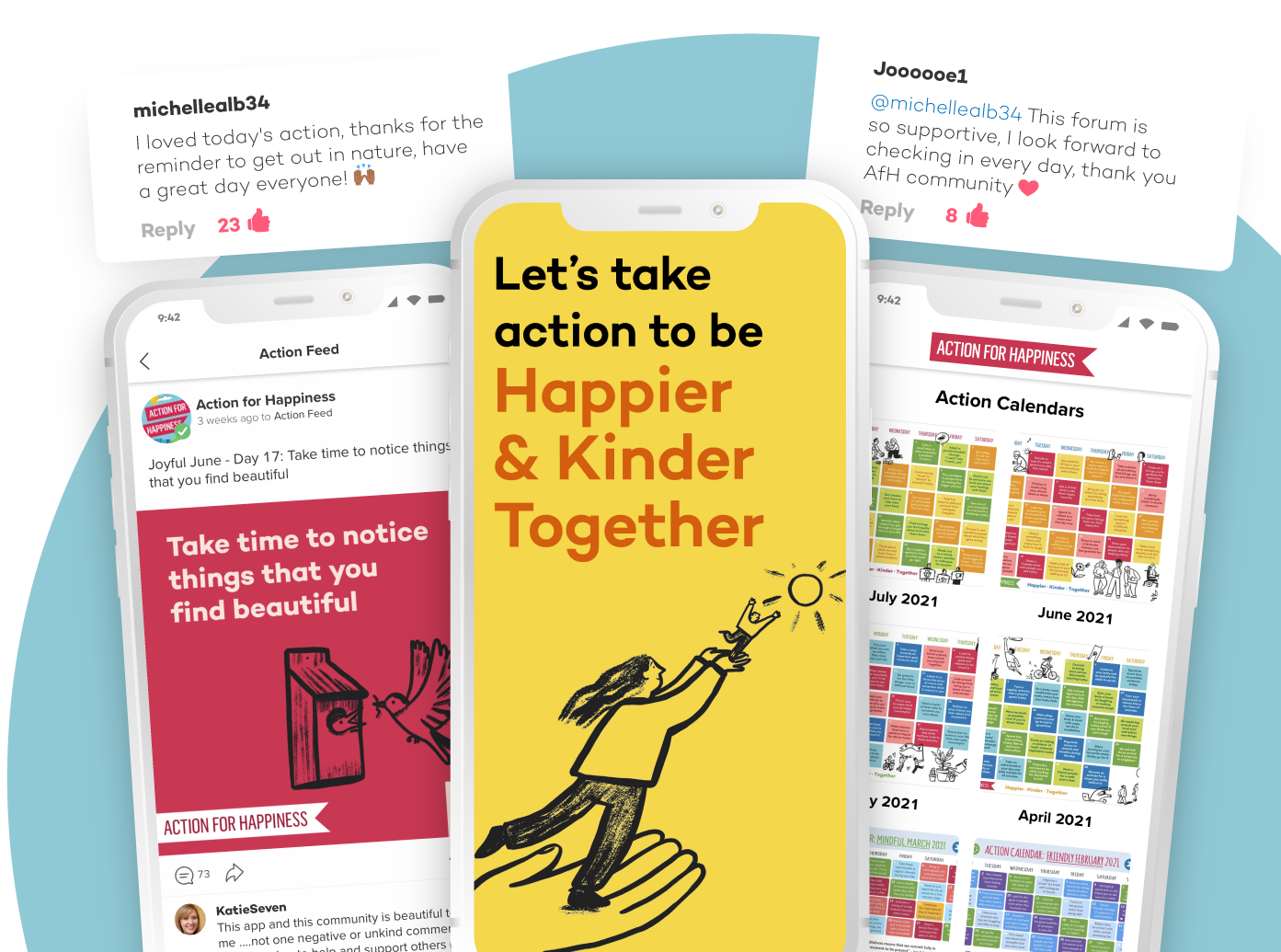 Download the FREE Action for Happiness app for iOS or Android
 Gives you friendly nudges with an action idea each day
 Sends you inspiring messages to give you a boost
 Helps you connect & share ideas with like-minded people
Image

Image