Professor Robert Waldinger from Harvard Medical School shares insights from the world's biggest happiness study.
This Action for Happiness webinar took place on 24 June 2020.
About The Speaker
Dr. Robert Waldinger is Professor of Psychiatry at Harvard Medical School, Director of the Lifespan Research Foundation, and Director of the Harvard Study of Adult Development at Massachusetts General Hospital in Boston.
Dr Waldinger is author of numerous scientific papers and two books. His TED talk is one of the most popular of all time, with 33 million views. He is also a psychoanalyst and Zen priest.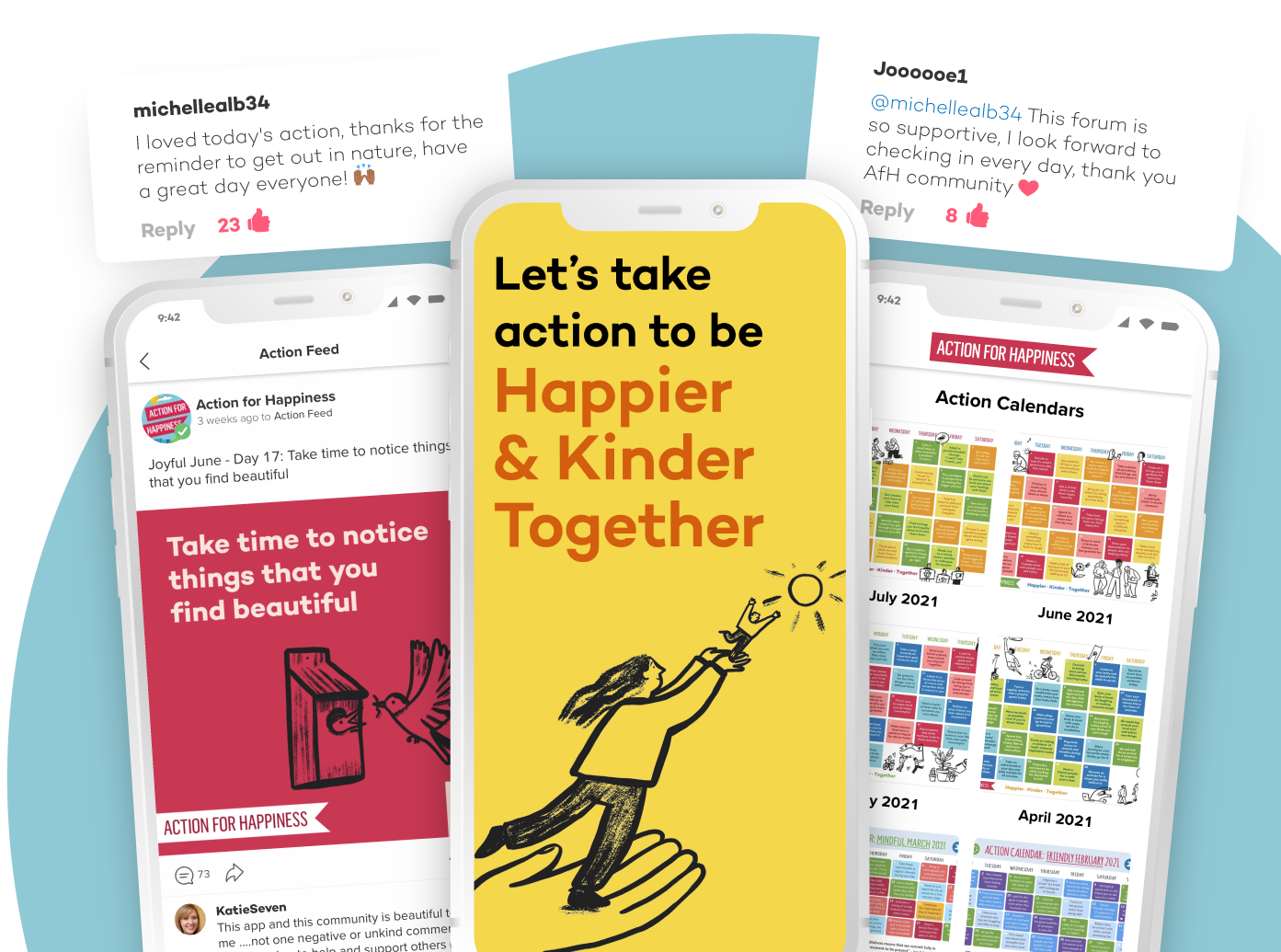 Download the FREE Action for Happiness app for iOS or Android
 Gives you friendly nudges with an action idea each day
 Sends you inspiring messages to give you a boost
 Helps you connect & share ideas with like-minded people
Image

Image