Happiness expert Shawn Achor explores the relationship between human potential, success and wellbeing.
This conversation with Dr Mark Williamson was recorded at an Action for Happiness event on 14 October 2020.
About The Speaker
Shawn Achor has won over a dozen distinguished teaching awards at Harvard University, where he delivered lectures on Positive Psychology in the most popular class at Harvard. He is the CEO of Good Think Inc which works at the intersection of human potential, success and happiness. Shawn's TED talk is one of the most popular (and entertaining!) ever, with over 20 million views; and he's also the author of best-selling books including The Happiness Advantage and Big Potential. He has worked with an amazing range of high profile organisations and people, including Oprah, the NFL, NASA, the Pentagon and the White House.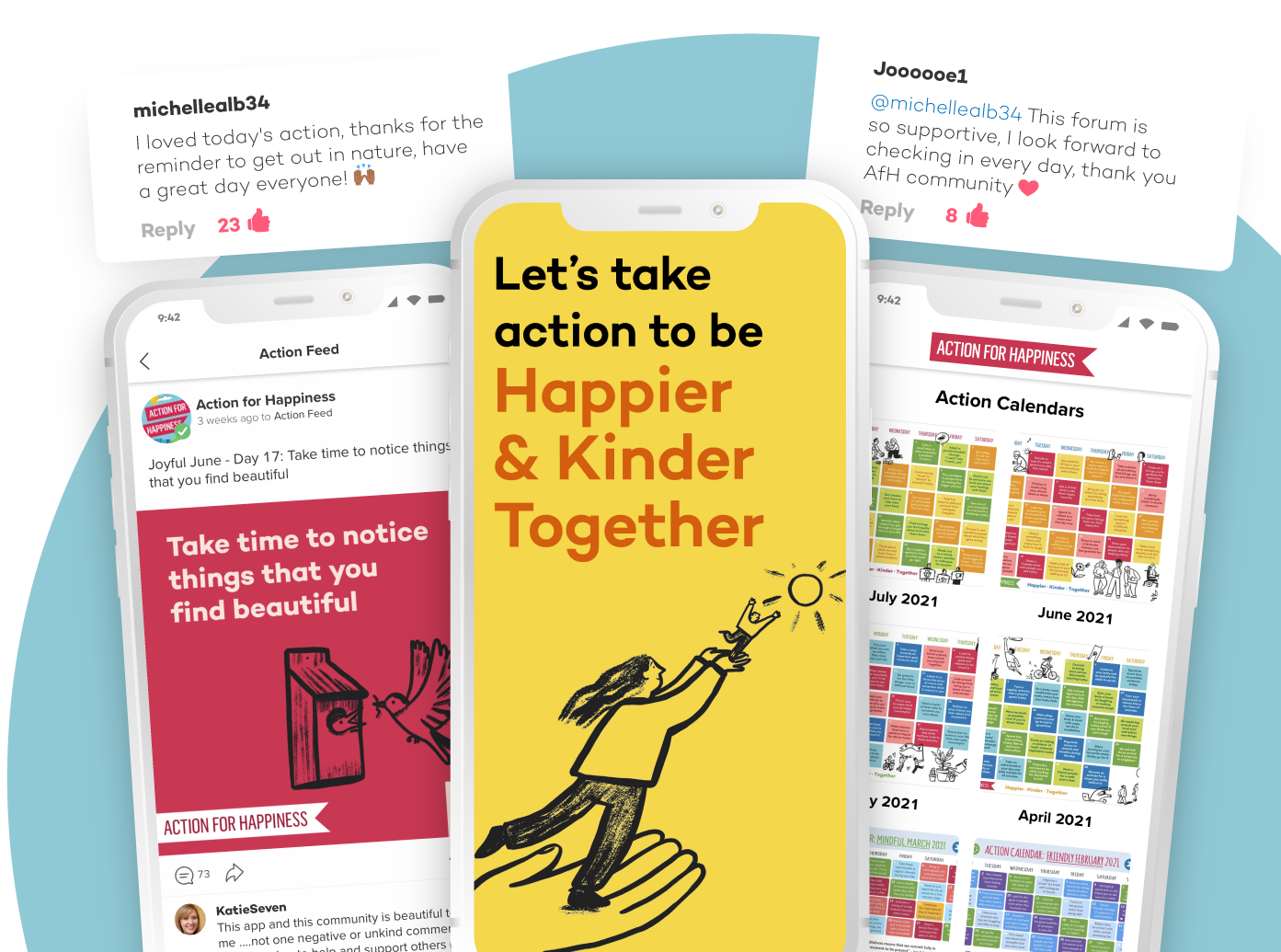 Download the FREE Action for Happiness app for iOS or Android
 Gives you friendly nudges with an action idea each day
 Sends you inspiring messages to give you a boost
 Helps you connect & share ideas with like-minded people
Image

Image