Professor Sonja Lyubomirsky - one of the world's leading Positive Psychology experts - shares the latest insights from her ground-breaking work on happiness.
This was recorded as an Action for Happiness event on 3 September 2020.
About The Speaker
Sonja Lyubomirsky is Professor of Psychology at the University of California, Riverside and one of the leading researchers in the field of Positive Psychology. She is also the associate editor of the Journal of Positive Psychology and author of 'The How of Happiness' and 'The Myths of Happiness,' two best-selling, science-based books to help people boost their happiness levels.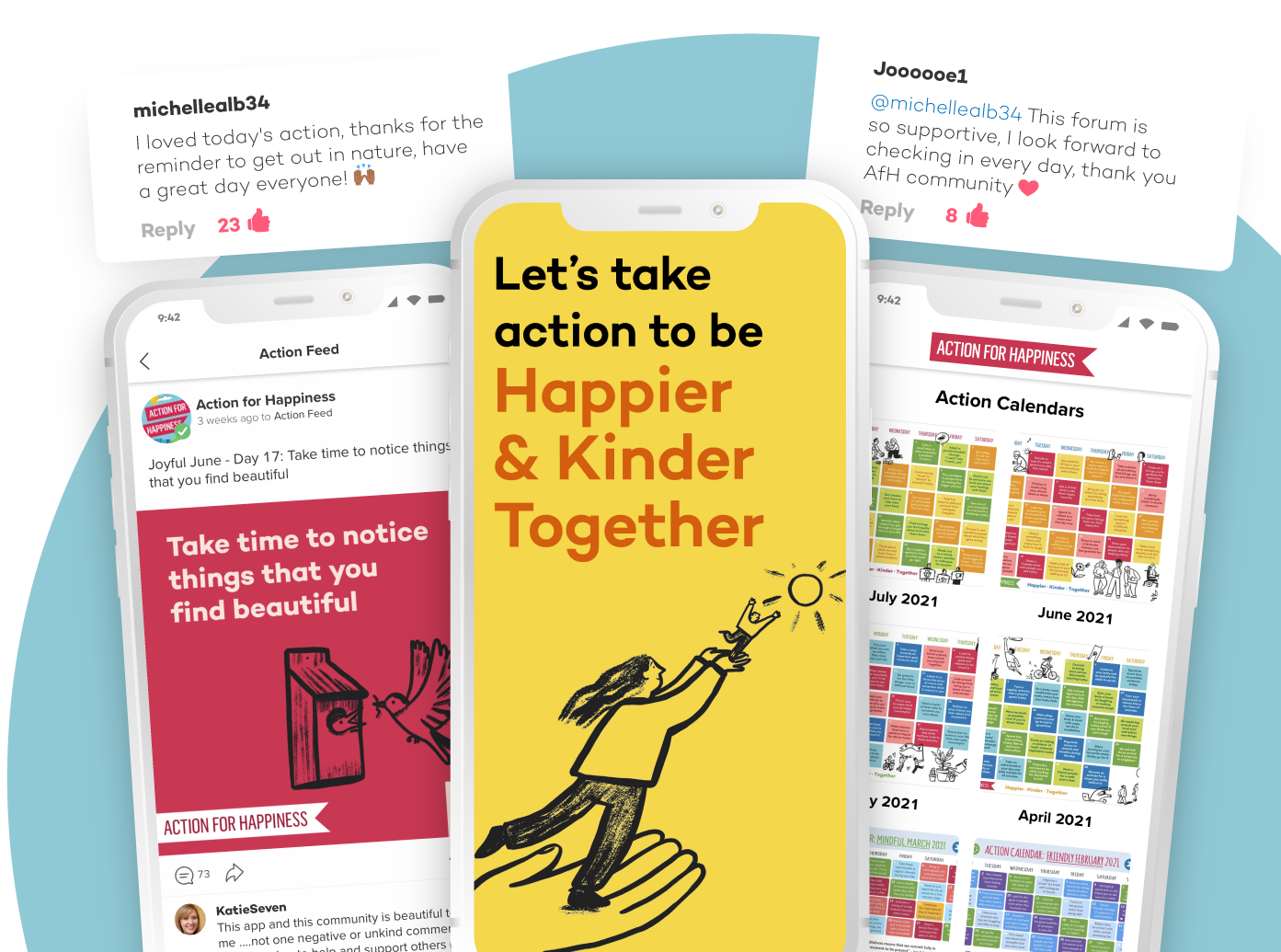 Download the FREE Action for Happiness app for iOS or Android
 Gives you friendly nudges with an action idea each day
 Sends you inspiring messages to give you a boost
 Helps you connect & share ideas with like-minded people
Image

Image