Professor Laurie Santos joins Dr Mark Williamson for an inspiring conversation sharing life-changing findings from the science of happiness.
This was broadcast as an Action for Happiness webinar on 11 June 2020.
About The Speaker
Laurie Santos is Professor of Psychology at Yale University where her happiness class Psychology and the Good Life became the most popular in Yale's 300-year history. An online version of her course The Science of Well-Being has now been taken by two million people.
Dr. Santos also hosts the popular podcast, The Happiness Lab. She received her A.B. in Psychology and Biology from Harvard University in 1997 and her Ph.D. in Psychology from Harvard in 2003.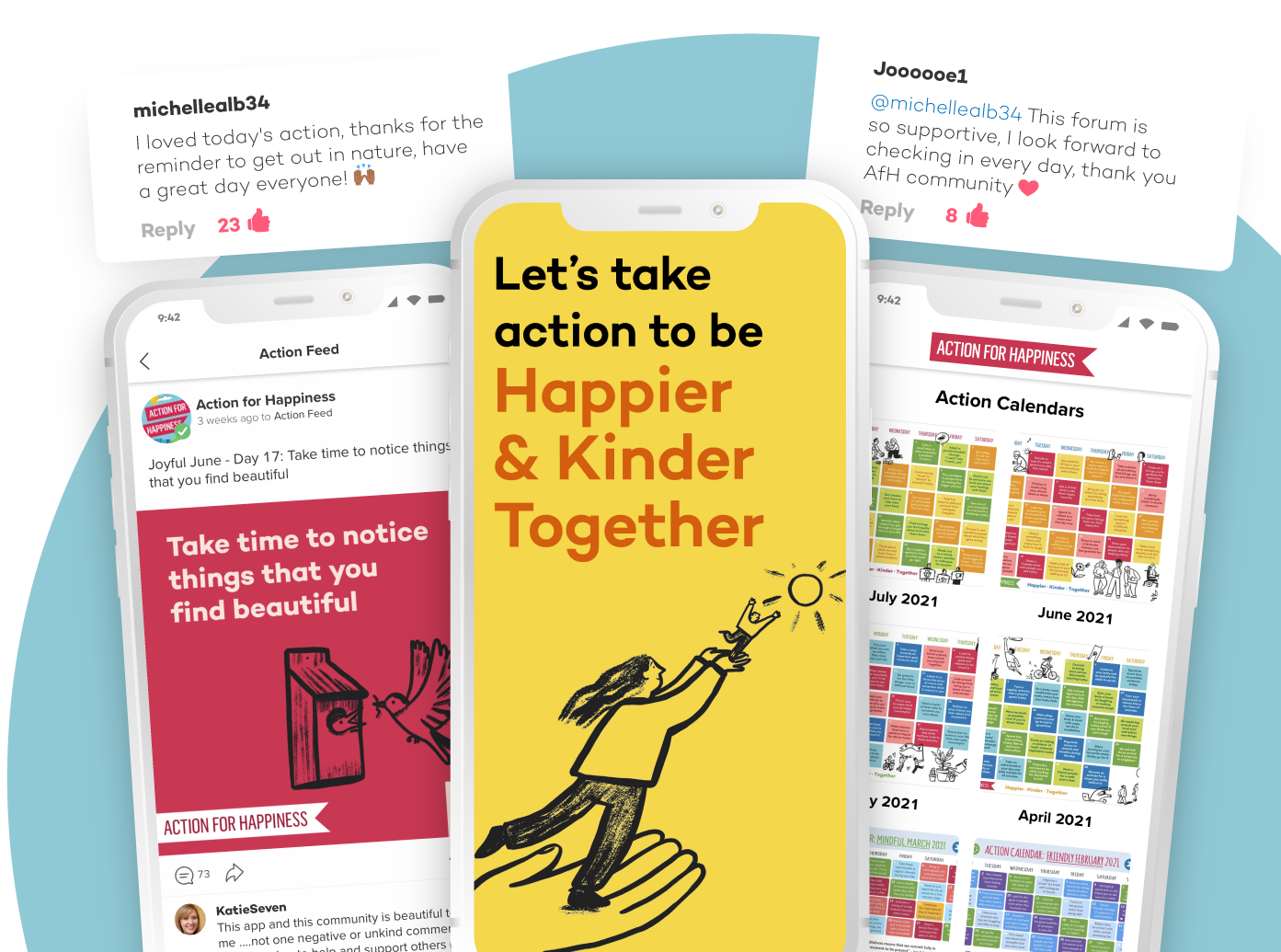 Download the FREE Action for Happiness app for iOS or Android
 Gives you friendly nudges with an action idea each day
 Sends you inspiring messages to give you a boost
 Helps you connect & share ideas with like-minded people
Image

Image