Dr Maria Sirois shares insights on how to find positive ways forward when facing dark times.
This was recorded at an Action for Happiness online event on 29 July 2020.
About The Speaker
Dr Maria Sirois is a psychologist, consultant and speaker who has worked in wellness and positive psychology for twenty years. Her work focuses on the resilience of the human spirit, particularly when facing chronic stress or significant transitions. She is author of 'A Short Course in Happiness After Loss' and 'Every Day Counts: Lessons in Love, Faith, and Resilience'.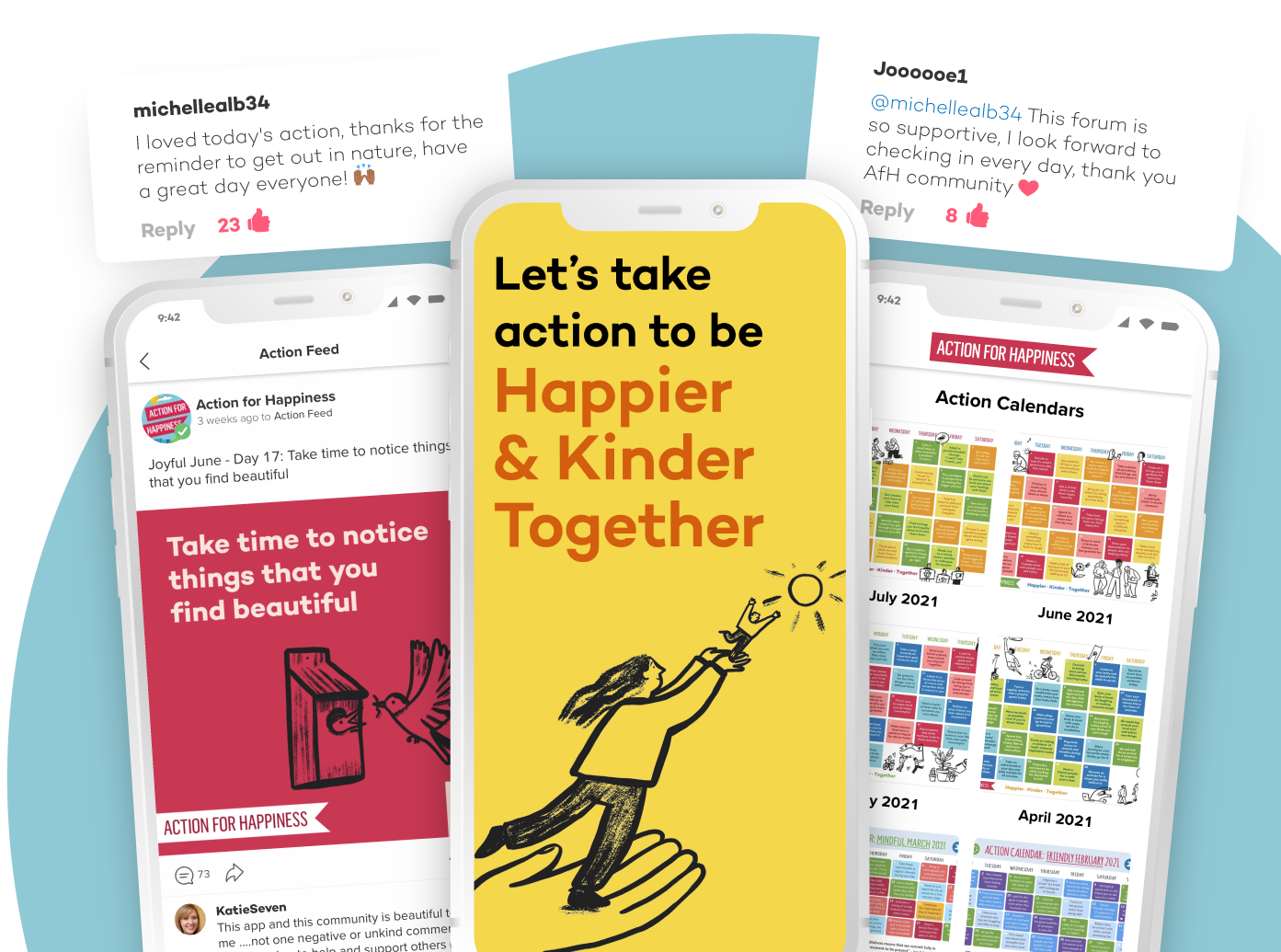 Download the FREE Action for Happiness app for iOS or Android
 Gives you friendly nudges with an action idea each day
 Sends you inspiring messages to give you a boost
 Helps you connect & share ideas with like-minded people
Image

Image