Author and lecturer Tal Ben Shahar discusses ways to be happier and cope better with life's ups and downs.
This interview with Mark Williamson was recorded for an Action for Happiness event on 1 December 2020.
About The Speaker
Dr. Tal Ben-Shahar is a bestselling author and lecturer. He taught two of the largest classes in Harvard University's history, Positive Psychology and The Psychology of Leadership. Today, Tal consults and lectures around the world on happiness, leadership, education, innovation, ethics, self-esteem, resilience, goal setting, and mindfulness. His books have been translated into more than twenty-five languages and have appeared on best-sellers lists around the world. Tal is co-founder and chief learning officer of Happiness Studies Academy. An avid sportsman, Tal won the U.S. Intercollegiate and Israeli National squash championships. Today, for exercise, he swims, dances, and practices Yoga. He obtained his PhD in Organizational Behavior and BA in Philosophy and Psychology from Harvard.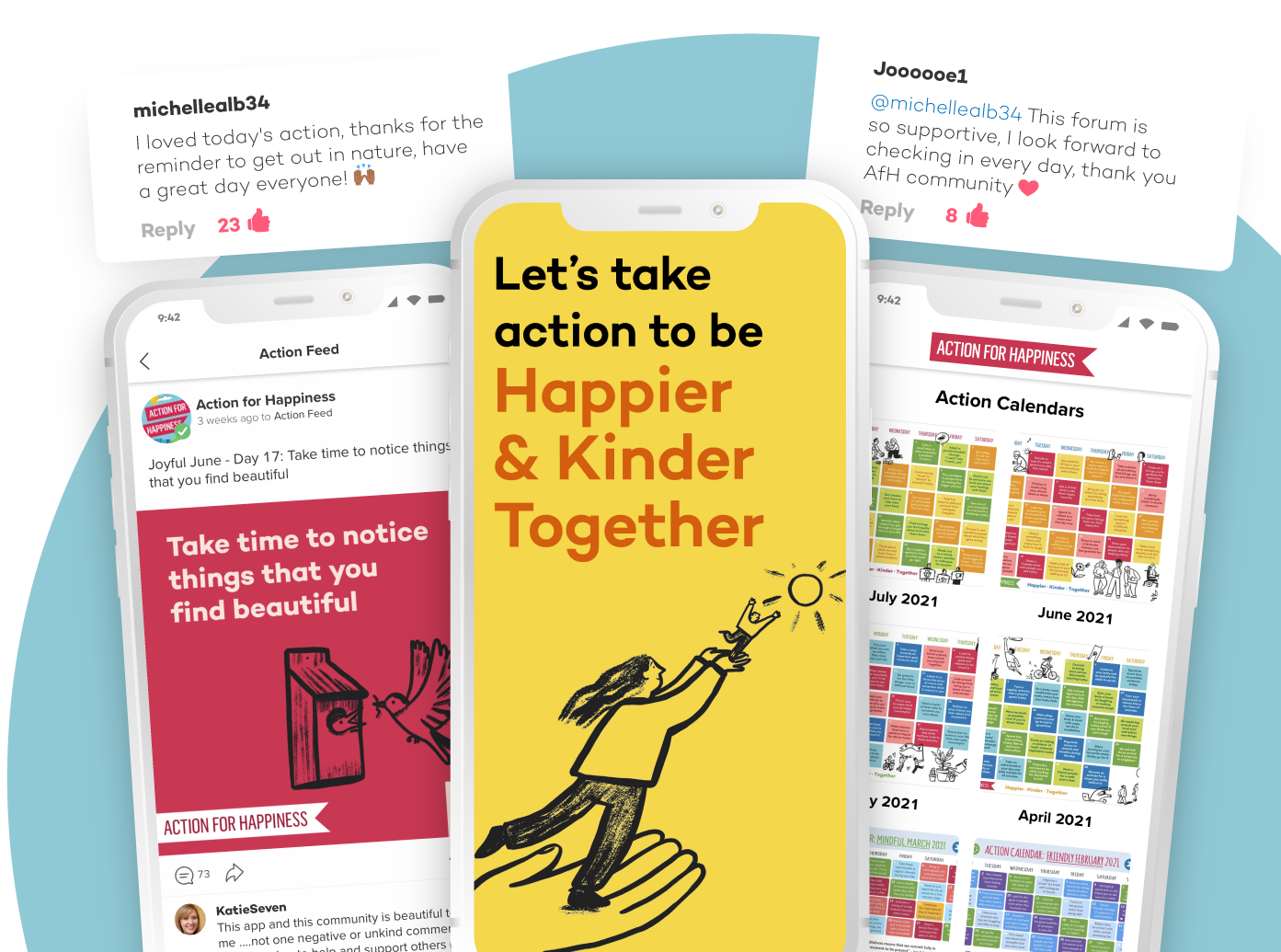 Download the FREE Action for Happiness app for iOS or Android
 Gives you friendly nudges with an action idea each day
 Sends you inspiring messages to give you a boost
 Helps you connect & share ideas with like-minded people
Image

Image