Andy Puddicombe, the co-founder and voice of Headspace, joins Mark Williamson from Action for Happiness to share ideas to help us live mindfully and discover more peace and contentment in our day-to-day lives.
This was recorded as an Action for Happiness event on 17 Sept 2020.
About The Speaker
Andy Puddicombe is a meditation and mindfulness expert and the co-founder of Headspace. In his early twenties, Andy left his Sports Science studies to become a Buddhist monk. When he returned to the UK he had one goal in mind: to teach mindfulness to as many people as possible. After meeting Rich Pierson, a former ad executive, the two created Headspace with a shared vision to demystify meditation and make it accessible to all. Today, Headspace has more than 65 million users in more than 190 countries. An accomplished speaker, and best-selling author of mindfulness books such as The Headspace Guide to Mindfulness & Meditation, Andy's TED talk on mindfulness has been viewed over 11 million times. He has appeared in recent years on The TODAY Show, CBS This Morning, NPR, Extra, and The Tonight Show with Jimmy Fallon where he held the first live meditation on a late-night talk show.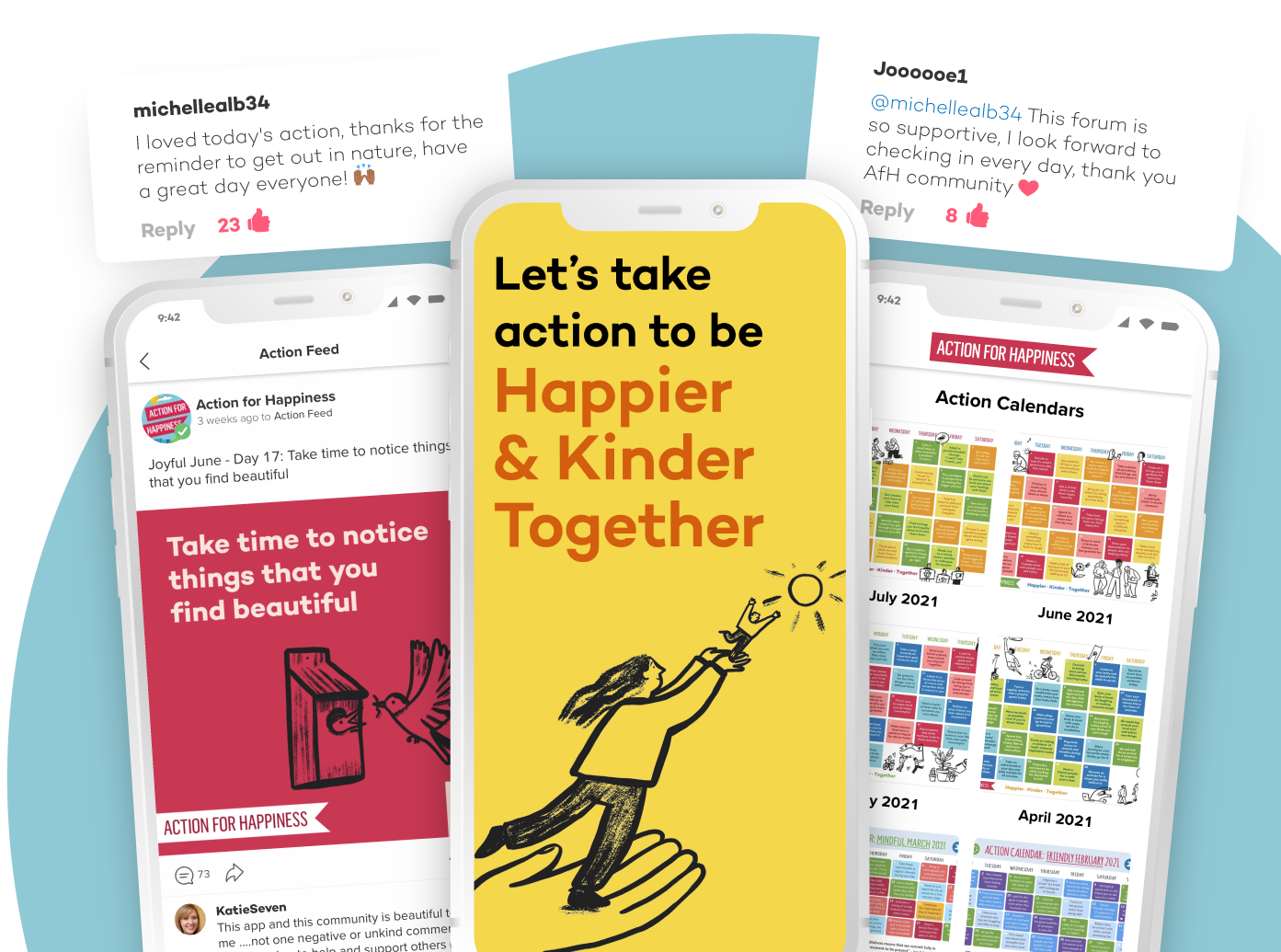 Download the FREE Action for Happiness app for iOS or Android
 Gives you friendly nudges with an action idea each day
 Sends you inspiring messages to give you a boost
 Helps you connect & share ideas with like-minded people
Image

Image