Jay Shetty shares inspiring ideas about how to find more inner peace and live with greater purpose in life.
This conversation with Richard Layard and Mark Williamson was recorded at an Action for Happiness event on 18 August 2020.
About The Speaker
Jay Shetty was born and raised in London and was a shy and introverted boy. When Jay was 18, a meeting with a monk had a profound impact on him and a few years later, after graduating with a 1st in Behavioural Science from Cass Business School, he traded his suits for robes, shaved his head and went to live as a monk in India. Jay is now host of the #1 podcast 'On Purpose', where he shares the timeless wisdom he learned as a practising monk into practical steps anyone can take every day to live a less anxious, more meaningful life. He has become a social media superstar and is now one of the most widely viewed people on the internet globally.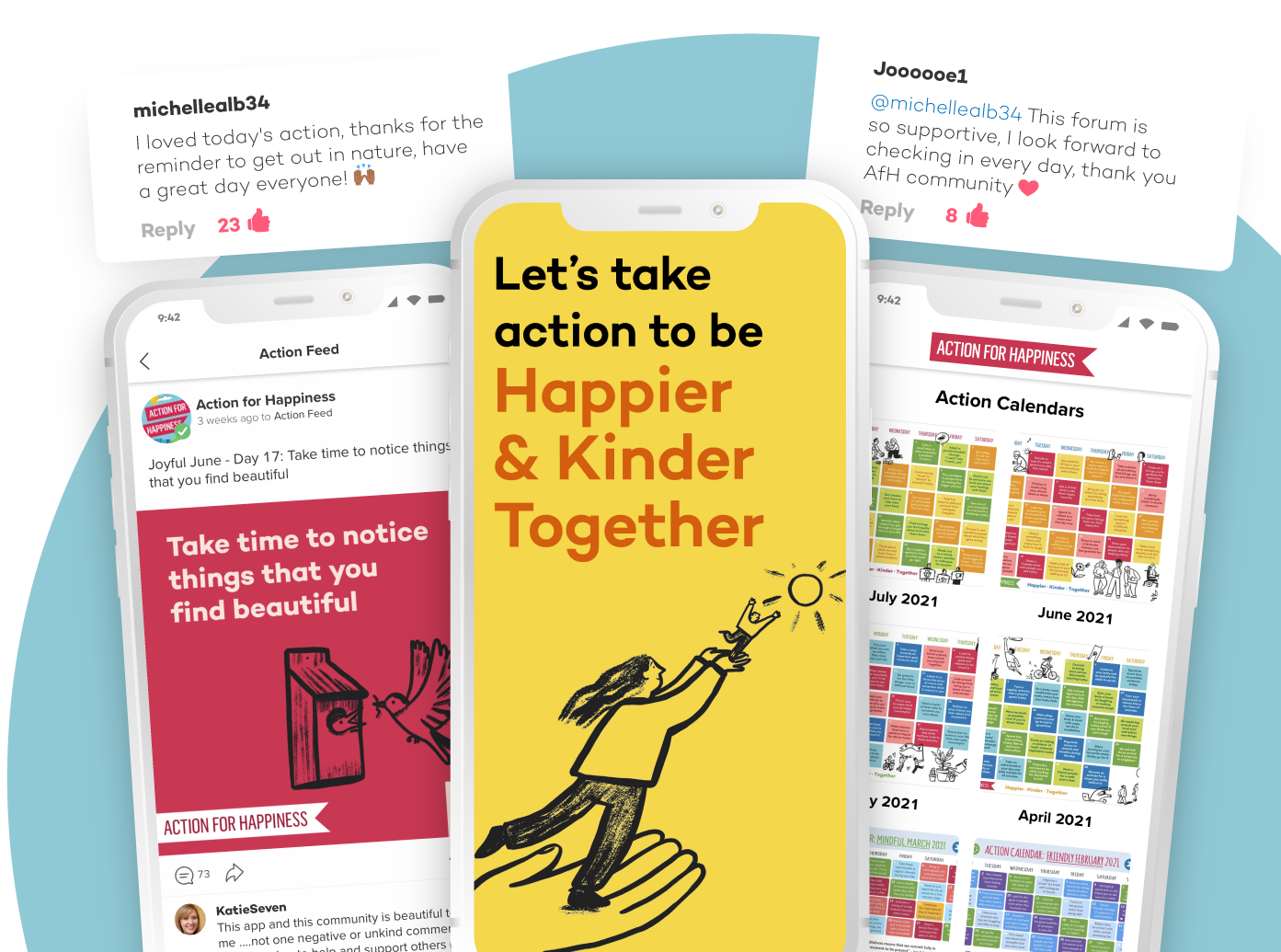 Download the FREE Action for Happiness app for iOS or Android
 Gives you friendly nudges with an action idea each day
 Sends you inspiring messages to give you a boost
 Helps you connect & share ideas with like-minded people
Image

Image