How can you transform your health?
When we're dealing with health issues - or struggling with unhealthy habits - it has a huge impact on our overall wellbeing. The good news is that there are small actions we can take that make a big difference.
At this special event Dr Ayan Panja will share his novel approach to future-proofing your health, developed over his many years of clinical experience helping patients in the NHS. He'll summarise the key factors which affect our day-to-day health the most. And he'll encourage you to discover your own individual "health story" and find the right interventions for you.
Ayan will also explain how to improve your ability to control your habits and focus on the "why" rather than the "what". He believes we can each generate our own personalised "prescription" for a happier lifestyle - and he'll show you how to get started.
This conversation with Dr Mark Williamson was recorded at a live Action for Happiness event on the 6th April 2023.
About The Speaker
Dr Ayan Panja is a UK-based NHS GP partner with 23 years of clinical experience. As an adviser to NHS Digital and presenter on BBC World News he has been communicating health to the masses for many years. His interest in prevention and wellbeing led him to co-create and run Prescribing Lifestyle Medicine - an accredited course for health care practitioners. Ayan featured in Pulse magazine's list of the UK's most influential GPs. Ayan also hosts a bite-sized podcast called Saving Lives in Slow Motion available free on Audible. His new book is called The Health Fix: Transform Your Health in 8 Weeks.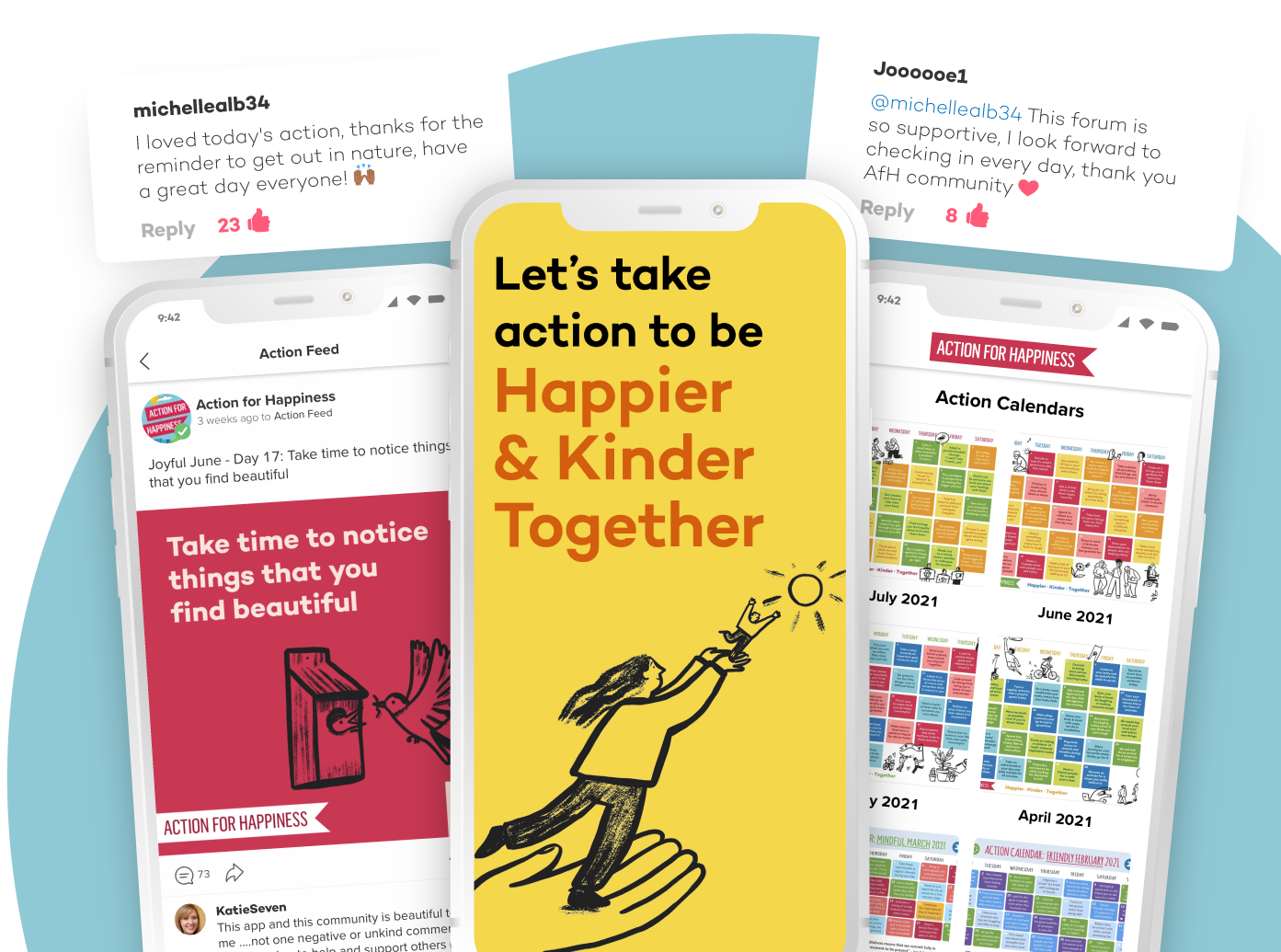 Download the FREE Action for Happiness app for iOS or Android
 Gives you friendly nudges with an action idea each day
 Sends you inspiring messages to give you a boost
 Helps you connect & share ideas with like-minded people
Image

Image