Nic shares how we can be happier at work and help to create happier workplaces for those around us too.
---
This conversation with Dr Mark Williamson was recorded at an Action for Happiness event on the 18th May 2022.
About The Speaker
Nic Marks is a happiness expert, statistician, and trained therapist on a mission to improve people's quality of life. He led the team that developed the '5 Ways to Wellbeing'.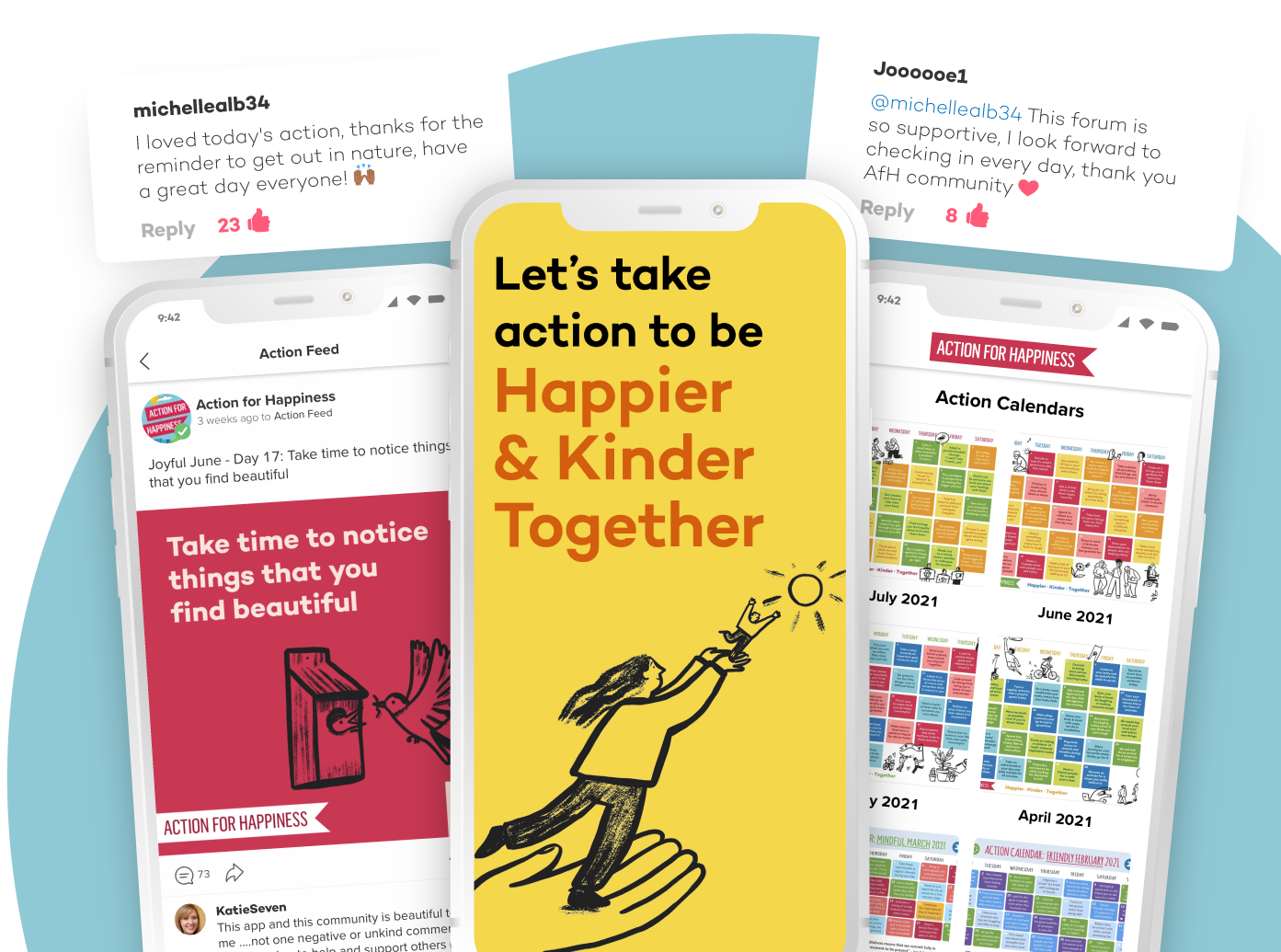 Download the FREE Action for Happiness app for iOS or Android
 Gives you friendly nudges with an action idea each day
 Sends you inspiring messages to give you a boost
 Helps you connect & share ideas with like-minded people
Image

Image