A message from His Holiness the Dalai Lama to the Action for Happiness Community
"I appreciate the work by members of the Action for Happiness community to create a happier and more compassionate society. This is what our world needs"

~ His Holiness The Dalai Lama, Tenzin Gyatso, 2021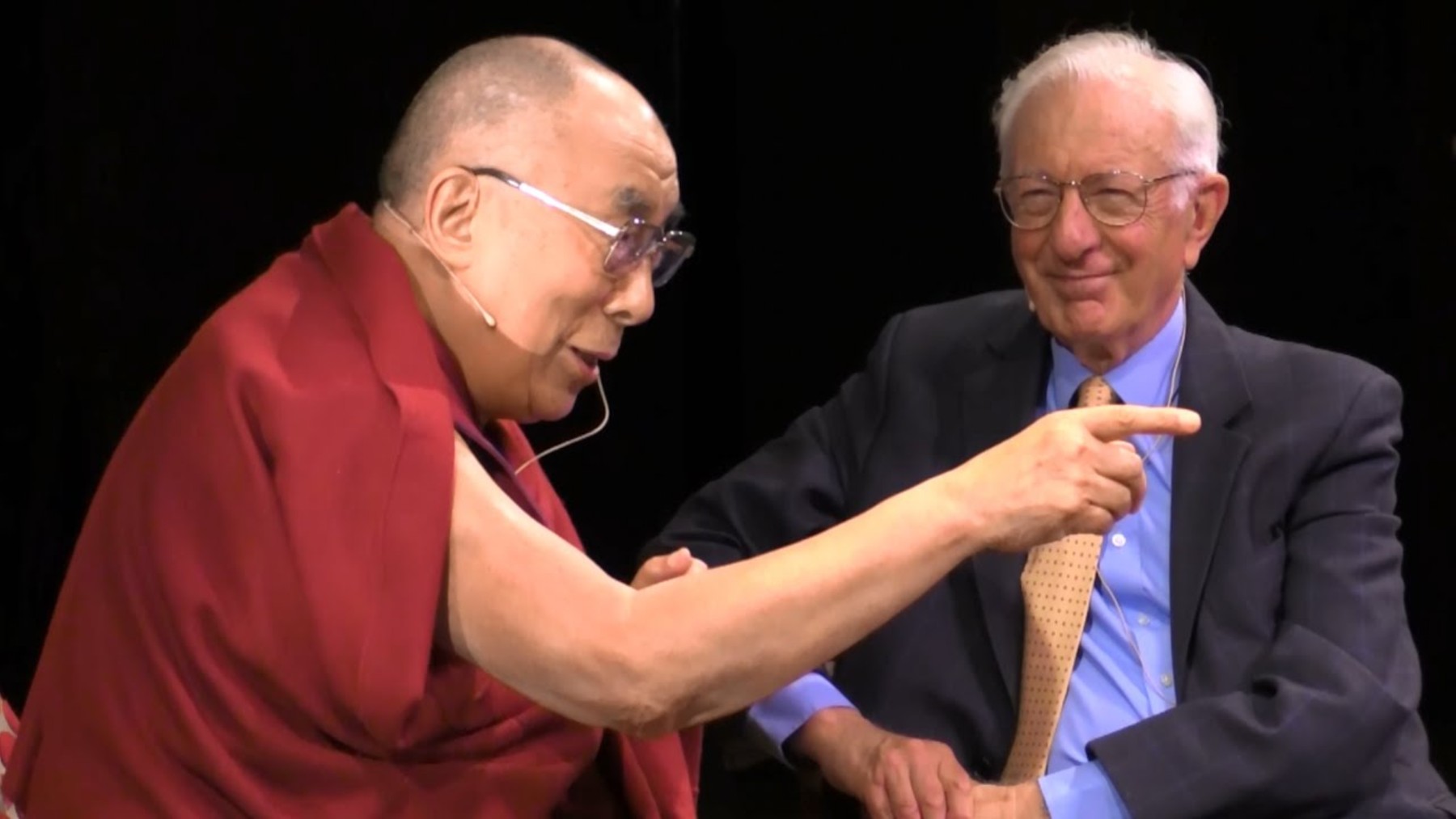 The Dalai Lama, pictured above with our Trustee Lord Layard, has been the Patron of Action for Happiness since our launch in 2011.
He joined us in person in London in 2015 for the launch of the Exploring What Matters Course and again in 2021 for a special audience on zoom to celebrate our 10 year anniversary.
The videos below show highlights from the special audience in 2021 and give a behind the scenes look at the course launch in 2015.
"As human beings, we all want to live a happy life and be part of a happy society. But in the modern world, we do not give this high enough priority. Action for Happiness encourages each of us to live more compassionately and put the happiness of others at the centre of our lives. This is the path to lasting peace and happiness. I am very happy to have been invited to be the patron of this movement and I encourage everyone, whatever their background, to join us and make a personal commitment to helping create a happier world"

~ His Holiness The Dalai Lama, Tenzin Gyatso, 2011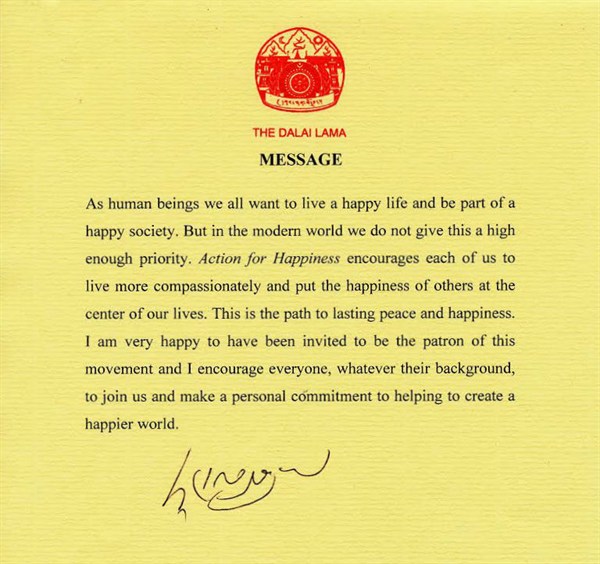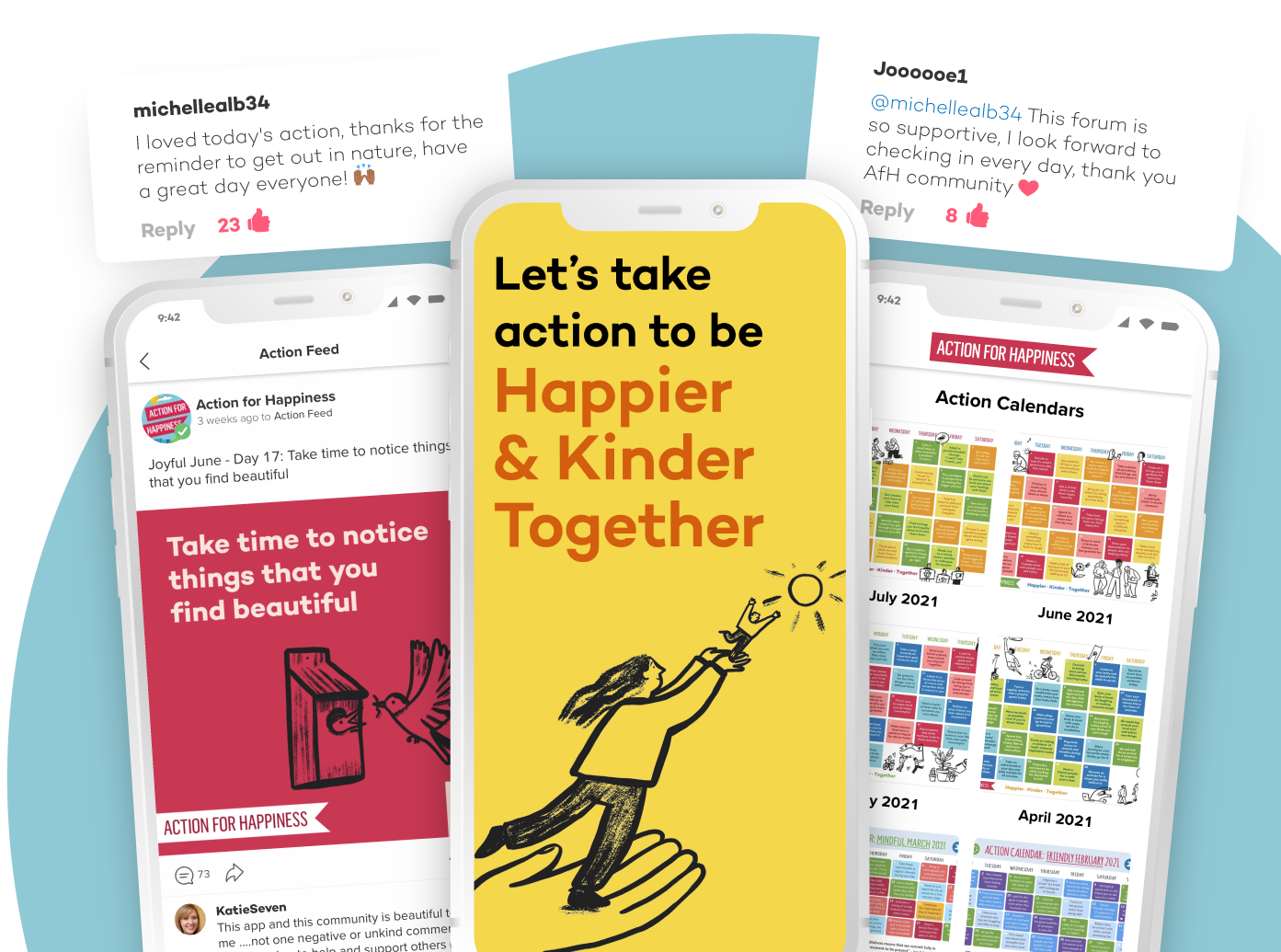 Download the FREE Action for Happiness app for iOS or Android
 Gives you friendly nudges with an action idea each day
 Sends you inspiring messages to give you a boost
 Helps you connect & share ideas with like-minded people
Image

Image