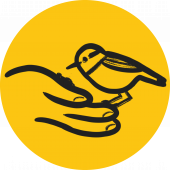 Giving
Do kind things for others
If you want to feel good, doing good is a great place to start.
Helping others and being kind not only contributes to the happiness of others, it can also help us to feel happier ourselves! Studies have shown that when we do kind things it literally gives our brain a boost, activating its 'reward centre' and that feels good. It can take our minds off our own worries too.
Giving and kindness also help us feel connected to others which is important for our wellbeing and it contributes to building stronger communities and a happier society for everyone.
There are lots of different ways we can give and help others.
Every act of kindness counts
From small acts like a friendly smile, a few kind words, helping with bags, offering up our seat, to regular volunteering - there are lots of different ways we can be kind. It's not all about money - we can give our attention, time, knowledge, ideas, energy or support. We can give the benefit of the doubt too.
Reflection: What's an act of kindness you could do today?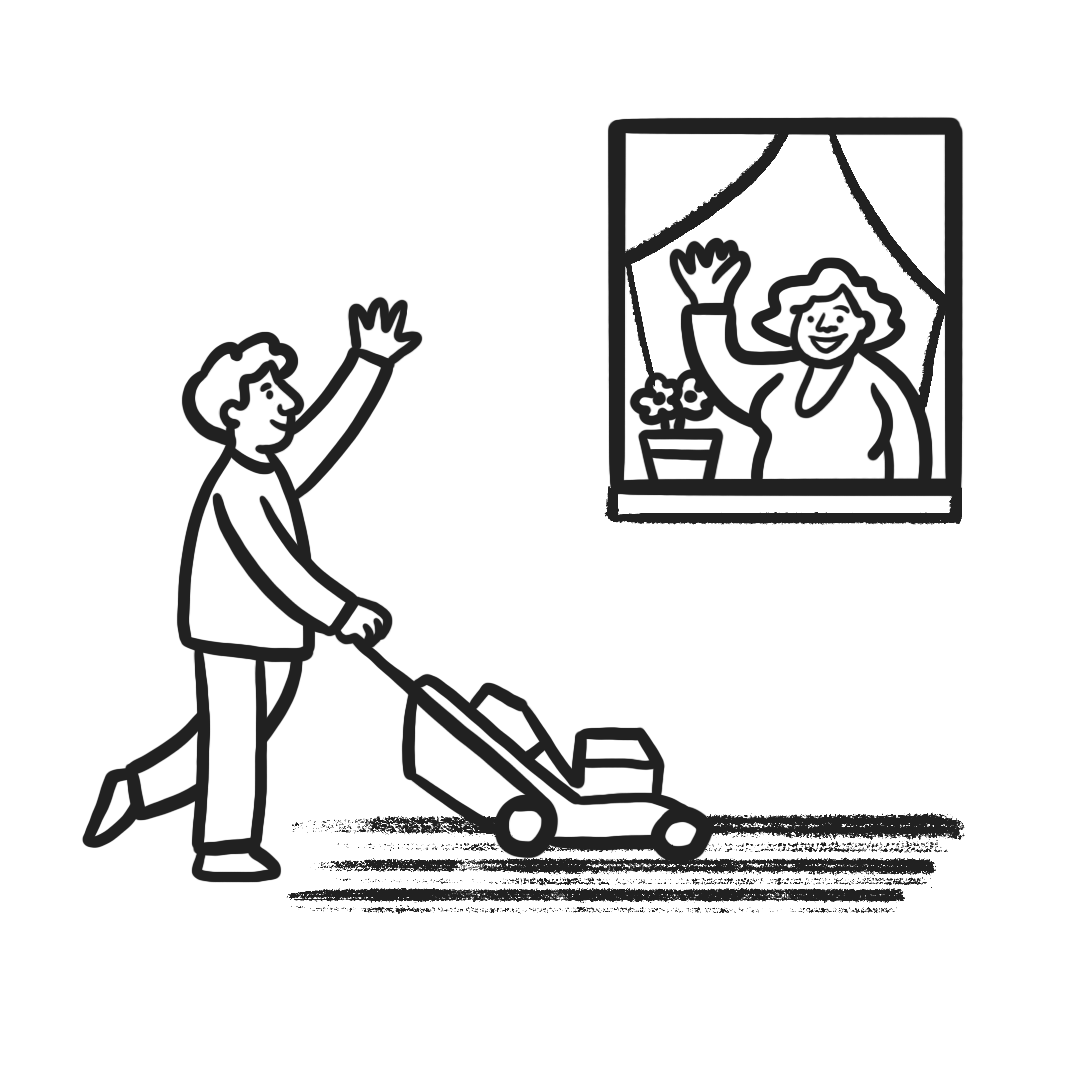 Everyone needs kindness
Our acts of kindness might be for strangers, family, friends, colleagues or neighbours. They could be old or young, nearby or far away. It could be a one-off spontaneous gesture or something we do regularly. It could be a compassionate response in a time of crisis or need or simply because it's a nice thing to do. There are always ways to be kind.
Reflection: Who do you help and who helps you?
Science shows many ways helping others can boost happiness
Scientific studies show that helping others can contribute to our happiness in different ways. These include increasing our sense of meaning and satisfaction with life and boosting our self-confidence. It can reduce stress and help us feel calmer too. People who volunteered regularly were found to be more hopeful and experience fewer symptoms of depression and anxiety and may even live longer.
So if you want to feel good, find ways you can do good!

Create kindness ripples
Studies have shown that when we do something kind both the recipient and other people who witness that kind act are more likely to be kind themselves. So our kindnesses are amplified, contributing to a happier world! Expressing gratitude for help others give us also ripples out too.
Reflection: Who can you thank for what they give to you?
Ask for help when you need it
Think about it - if helping others boosts happiness, asking for help when we need it could give the person we ask the opportunity for a feel good boost. It can also mean they are then more likely to ask for help when they need it. Certainly communities where people feel they can rely on others to help are happier and more resilient. Asking for help builds connection - so it isn't only for when we are struggling. We can also ask for help to share experiences, when we'd value support, or when we want to learn something new.
Reflection: What's something you'd like help with? Who can you ask?

Balancing your own needs and those of others
Helping is associated with increased happiness and health, but feeling obligated or overly burdened by it can be detrimental, as can be the case for long-term carers. If you are a carer, taking care of your own wellbeing matters – for yourself and the people you are helping. Even small actions that give you a quick break or a boost can help you sustain your health and care for others.
Reflection: What can you do to balance your needs with those of others?
Sustainable giving
As a general rule we can be more effective, regular givers if we find ways to help that we enjoy, that are in line with our own strengths and that feel worthwhile or meaningful. If we are happier givers, the recipients will likely benefit more, and we are more likely to continue to give.
Reflection: What ways of helping others do you enjoy or find energising?

No act of kindness no matter how small is ever wasted
-Aesop